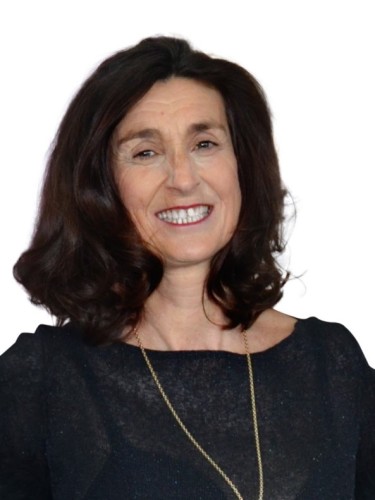 Alina Lee
Integrative Medicine Director, Natural Therapies Practitioner, HPE Teacher, Principal, Author & Speaker, Founder of New Planet Earth, NPO
Previous elections:
- Oct 2020, QLD State Candidate, Buderim
Alina was born in Melbourne and lived for many years on the Mornington Peninsula before settling on the Sunshine Coast.
Alina was one of the founders of Integrative Medicine Australia. In the '90s, she established a multi-disciplinary Complementary therapies practice, incorporating Integrative Medical Doctors. Holding an advanced vision of healthcare, honouring the mind, body & spirit connection. This health model developed to be one of the first integrative medicine centres, a vision to bridge allopathic & natural medicine to provide better health options, by treating the cause not just the symptom - a wholistic approach to health.
As a pioneer in Health & Education, Alina leads with a passion to inspire humanity towards liberation & the pursuit for health, harmony & happiness. She advocates the basic human right to choose their healthcare, the sanction held between physician & patient and our freedom of choice - 'my body my choice' and will defend these choices in health, against any threat, coercion or tyranny being imposed upon the Australian people, such as the idea of mandated vaccines, fluoride in our water and the many other poisons in our food & environment that affect our health.
She is committed to creating positive change for all Australians, through inspired action, underpinned by access to evidence-based information, that exposes the truth, in our current socio-political world. Alina seeks to empower each and every one of us, to take back our power, as sovereign citizens, who are hard-wired for freedom, and the courage to defend it.
Alina is a strong advocate for key groups, supporting our liberation from blinding indoctrination & corporatocracy. She keeps her finger on the pulse, in what is a rapidly changing Australia, where our basic civil liberties are being eroded, before our eyes.
She is opposed to forced lockdowns, border closures, curfews, mandated mask-wearing and mandated vaccinations, such as the 'No Jab, No Pay' new policy. Alina stands for our basic civil liberties, our right to choose, our human freedoms and our sovereignty, in a vision where the people will govern as a collective, making accountable the 2-tier political party system, that is serving the needs of the system, politicians and corporations over the Australian people.
Our government have crippled businesses, created economic depression, mass unemployment, media censorship and the eradication of our inherent human rights.
In 2020 we have experienced the devastation that started with bushfires and floods and is now culminating in what is the ultimate takeover bid by the government of the Australian people to usher in a fascist regime.
Alina will represent the people's rights, in a fierce and determined way that only a wise, educated and pioneering leader can. It is time for the 'peoples voices' to be heard in Parliament and for strong feminine leadership, that is motivated only by the greater good for all and not by the millennia-old vested financial interests.
The people of Australia demand to be heard - no more lies & deception!
Australians want truth, transparency, accountability, integrity, morality and the courage to stand with conscience.
As Founder of New Planet Earth, Alina has long held the humanitarian vision that is working towards a free, empowered, healthy, abundant, supportive, and fulfilling way of life for us all. Her vision reaches across the globe but by representing her community at the grass-roots level, she will be successful at implementing the much-longed for change, that we hold, so close to our hearts.
A word from Alina…
"It's time to unite our voices and stand empowered to embark in one of our greatest challenges today!
Let's create together a great Australia, inspired by 'We the People' & led by truly great leaders."
As Founder of New Planet Earth, Alina invites YOU to be courageous, in a time that heralds such a quality - to envisage a new way of living, 'a New Earth', for our children's children.