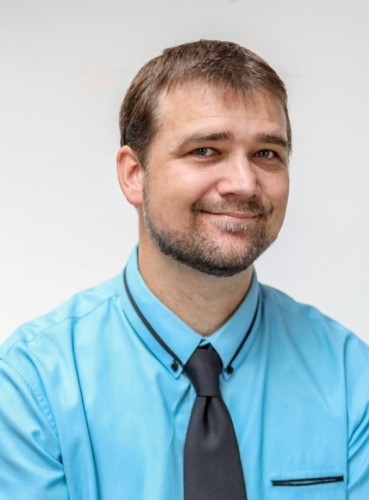 Benjamin (Ben) Fox
Teacher and Chef
Previous elections:
- May 2022, NSW House of Representatives, Parkes

Benjamin Fox is a chef, high school teacher, husband and father of three children. He is a firm believer in being a voice for people struggling with mental health issues, and offering support for their carers. 'R U OK?' shouldn't be a once-a-year social media meme, he says, but rather a constant alertness around our fellow citizens, looking out for them and being an ear for anyone who needs it. With the continuation of lockdowns, isolation and coercion, the mental health of the people of Australia has suffered greatly over the last couple of years.

Ben started teaching in 2010 after completing the Accelerated Teacher Training Program. During his second posting at Kingswood High School, he along with a group of committed parents, established the school's P&C Association and applied for a community building state grant to convert part of the Technological and Applied Studies building into a café training centre, including a dining room and outdoor eating area. With the 'Kingswood Deserves Better' campaign, Ben and the P&C were instrumental in the school gaining funding to build their new hall.
In 2017 he moved his family to Dubbo where he has worked at both Dubbo Christian School and Dubbo College.
Ben is enthusiastic about providing students with opportunities to find their passions and explore knowledge and training in their areas of personal interest. He believes there should be more opportunities for students to direct their own learning and not be restricted to only what is 'on offer' or available at the school they attend.
In education, the broader community and society as a whole, Ben wants to see an end to vaccine mandates and medical discrimination, and a return to bodily autonomy for all. In the same vein, he wants to see an end to censorship of the very real reports around vaccine injury, and doctors being silenced if they disagree with the COVID vaccine rollout.
Ben's recent decision not to attest to his vaccination status has seen his 11-year long career as a high school teacher come to an end. Like many others who have taken the same stand, his employment contract is being cancelled, and this extreme overreach of our government and the Department of Education has prompted him to run for politics. In this upcoming election, he wants to give the people of the electorate of Parkes an option other than the major parties.