Political co-operative brings strength to IMOP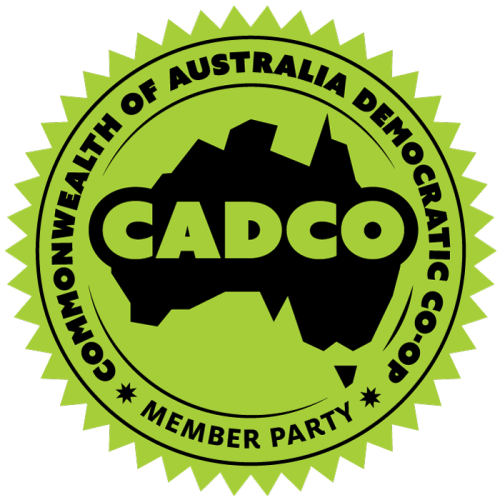 Informed Medical Options Party (IMOP) is proud to announce a new political co-operative: the Commonwealth of Australia Democratic Co-Operative (CADCO).
CADCO is an initiative formed collaboratively with IMOP, the Great Australia Party and the Australian Federation Party. We anticipate more parties joining soon, who also wish to work within a framework that gives each Party the freedom to represent the issues that each prioritises, but work together with other CADCO member Parties for the benefit of Australians.
Australia is under siege by the Liberal/National/Labor/Green parties who are speaking with one voice - the same media-dictated mantra that is hostile to freedom of speech, freedom of movement, and freedom of medial choice.
We are a nation in distress. The rest of the world is gobsmacked at the decimation of freedoms in Australia. This is no time for complacency or selfish egos. Your vote is vitally important and CADCO gives us a greater chance for electoral success.
The Prime Minister has shown contempt for your opinion, in that he is now requiring small parties to triple their registered membership (from 500 to 1500) to be eligible to stay registered as a political party. He does this smugly, as he knows that under the Electoral Act rules, the major parties only have to have one parliamentary member to be registered. He is further shoring up his political dictatorship, as despots have done in the past.
CADCO is also a response to what many of you have been asking for some time; that the smaller parties work together. We have heard you and this is what is what is happening.
IMOP is committed to representing your voice, and to working tirelessly to ensure every Australian's freedom. We staunchly defend all Australian's right to choose or refuse any medical product or procedure.
The time is NOW for Australians to rise up against tyranny
United We Stand !!