Changing the Narrative Program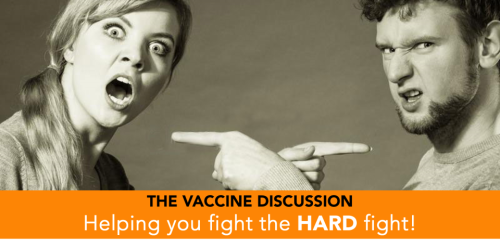 How to communicate effectively within your family, workplace and community.
"Helping IMOP supporters Increase the Effectiveness of their Interactions & Influencing Skills within a COVID Sensitive Environment"
Conducted by an experienced Marketing Manager / Provisional Psychologist
IMOP is once again offering its personal interaction-skills program to our supporters, which has been a huge success. It will cover a range of psychologically driven influencing skills so that you can now make a much greater impact on the people that you talk to on this vital topic.
Can these skills help you in your discussions with your employer? YES IT CAN!
The communication techniques that the course teaches are designed to lower emotional levels, raise the receptiveness of the other person (i.e. in this case your employer or your workmates) and help you structure your message so that it aligns to the thinking processes of people. In other words, it helps put you in a more powerful position when you are at your most vulnerable!
Past participants have learned that there are a number of very effective and simple interaction strategies that could be used to avoid confrontation yet still put your message across in a powerful way, coupled with a support structure that offers up-to-date information on health issues within a united community environment. It is a non-confrontational approach that uses proven interaction skills developed by professional psychologists over many years.
What do recent participants say about this course?
"I really appreciate all the hard work you and your crew have put into this amazing program." – Jessi.
"Really good. As its one area that I have not studied yet (public relations, marketing, group influencing) it's really like walking into a dark room where all the lights are progressively being turned on!" - Kristine.
"Looking forward to the session tonight. The content is so relevant… " Jane
The investment
The investment for this 8 hour course is $65 (plus booking fee) for the first participant and $15 per extra person using the same computer. All participants will have access to follow-up tutorials that will be scheduled at least once per month. The purpose of these follow up tutorials is to introduce new 'scripts', ideas, websites and other sources of information, as the program develops and as participants begin to suggest new approaches.
So you see this is a fully comprehensive program that will create a movement of people within Australia to realistically and directly address the current government overreach. And the truly unique thing about the program is that it does not replace any other efforts that you are involved in, but instead enhances them by adding more effective interactions within them.
This is your chance to have a voice in changing the course of this government overreach, but places are limited.
This is your opportunity to actually make the difference that inspired you to join IMOP in the first place!
See you there!
2023 Program Schedule
(Victoria time)
6-HOUR SATURDAY COURSE
Saturday class – 8/7/23 (10 am to 5 pm)
FULL 5-SESSION (2 hours per session)
EVENING COURSE - starting Tuesday 27 June, or Thursday 29 June – 7-30 pm to 9.30 pm)
OR
For all inquiries, please contact admin via email: ctnprogram@imoparty.com