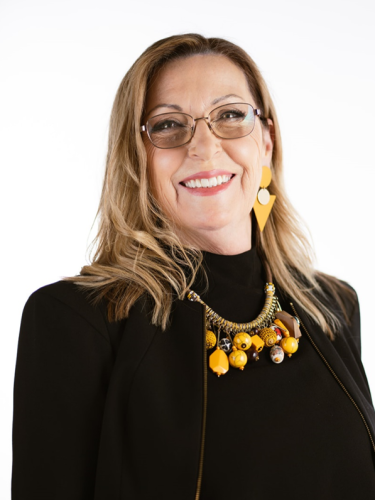 Christina-Grace May
Advocate for medical freedom of choice and an end to coercive vaccination policies
CANDIDATE QLD STATE ELECTION,
Burleigh District, 31st October 2020
Christina-Grace was born in Euroa Victoria 2nd August 1957 and now lives in Mermaid Waters, Queensland.
The eldest daughter in a family of 8 children, Christina-Grace grew up in a housing commission house in a low socioeconomic area in NSW. Christina-Grace is the mother of 6 children, 3 of which are triplet boys. She also raises her granddaughter, now 12, as her legal guardian.
After leaving school at 14yrs 9mths, Christina-Grace moved to Sydney, where work was readily available, as long as you were willing to learn.
Christina-Grace has worked for some large organisations mainly as an office clerk, but always had a passion for children and their education. This passion led Christina-Grace to train in order to enter the childcare industry. She started her studies at Wyong Tafe/Ourimbah University achieving an Advanced Diploma in Social Sciences Children's Services.
Christina-Grace went on to study a Bachelor of Human Services at Southern Cross University and was nominated for a Southern Cross University Alumni Award, Service to the community: Nomination for Southern Cross University's 2011 Outstanding Alumnus of the Year Award.
Christina-Grace's first job in the childcare industry was as Director at Hawkesbury River Child Care and PreSchool. In 2000 she purchased her own childcare centre of Cabarita Beach Child Care Services, NSW, which she owned and operated for 19 years. She sold the business in March 2019, due to the increased pressure on families to vaccinate their children in order to access childcare services.
It has been a pleasure for Christina-Grace to have worked with so many children and their families for over 30 years and is now standing up for the right to have freedom of choice when it comes to vaccination.
A word from Christina-Grace:
When the members of a society have their rights taken away by mandates and laws, that they as the citizens did not agree to, then in effect they have been stripped of their free will.
The right to informed medical choice for yourself and your family should be a basic human right but it has and is being eroded more and more. Families absolutely must be able to have the option to Conscientiously Object to receiving vaccines.
Like the quote attributed to Edmund Burke, included by John F Kennedy in a speech in 1961.
"The only thing necessary for the triumph of evil is for good men to do nothing."
I believe it can be better said
"Injustice prevails when no one speaks up against it."
CONTACT:
DONATIONS:
Bank: Bendigo Bank
Account Name: Christina-Grace May
BSB: 633000
A/c No.: 176951556