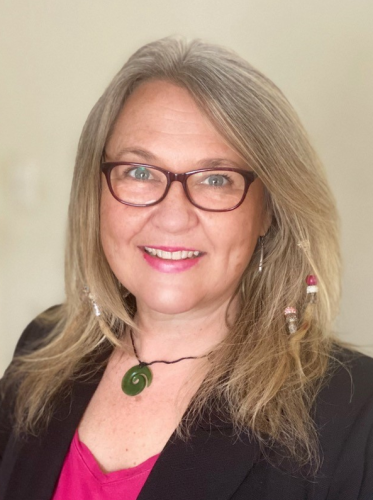 Deborah Husbands
Localisation & Permaculture Advocate
Previous elections:
- Oct 2020, QLD State Candidate, Scenic Rim
Deborah is passionate about raising awareness about the earth, the need for community and natural health & wellness solutions. She has worked in the fields of colour and consciousness; awareness of food as medicine and natural solutions since 1996.

Being brought up in very remote areas of Sierra Leonie, Bougainville Island and Rural Australia, Deborah also knows the beautiful experience of life when connected to strong family based community values, ancient wisdom and the rhythm of nature & her bounty.

Having lived on Tamborine mountain for 22 years, covering various stages of her life, Deborah can relate to some of the struggles that are faced by those in similar situations. She has also been an employee of several local businesses over the years, and eventually has become a successful self-employed business owner. This has given Deborah a broad range of experiences to draw upon in order to investigate
solutions.
Along with creating positive change to individual lifestyles, she is passionate about being able to partner with local, ethical and aware businesses, creating more accountability and supporting greater connections with nature and each other, and closing the gap between ancient indigenous wisdom and our current lives of convenience.

Deborah is a qualified Teacher with the Aura-Soma system, a Wellness Advocate, and a Transformational Mastery Coach. She brings a wealth of knowledge into living a more connected life with a greater vision, reversing lifestyle disease, creating healthier habits, along with raising awareness about the need to remove the toxins in our homes, our food, our community and the planet.

Deborah stands against forced and coerced vaccination and/or medication and the growing complacency about our freedom to choose what goes into our bodies. And; against the poisoning and/or erosion of our soil, and our precious waterways.

Deborah also stands for the education and information about creating healthy habits, and having access to clean, unpolluted and organic food and water. She is excited to be a voice for choice in this time of dramatic change.

A word from Deborah:
"Now more than ever is the time for the 'Voice for Choice' to be heard. Standing for the IMOparty is an honour as it will give those people who care about their bodies, the preservation of the environment, and the community situation we find ourselves facing, a chance to change the ping-pong of politics and broken promises and maybe find a better way.
In this time of such conflicting information, it is vital to support those that invest their time into doing well rounded research; to enable clearer consequences so that people feel safe making an informed choice.

We must protect our natural resources for future generations. We must protect our body from the onslaught of toxic substances and retain the right to bodily autonomy.

We must create greater connections within community, there are too many people slipping through the cracks. We must allow ancient wisdom to be shared and look more closely to working with nature for natural solutions. Change begins with You.

'Doing the Right thing is almost always the more difficult option' - Dave Stirling
'I exist for those, for whom I exist' - Anastasia Ringing Cedar Series."