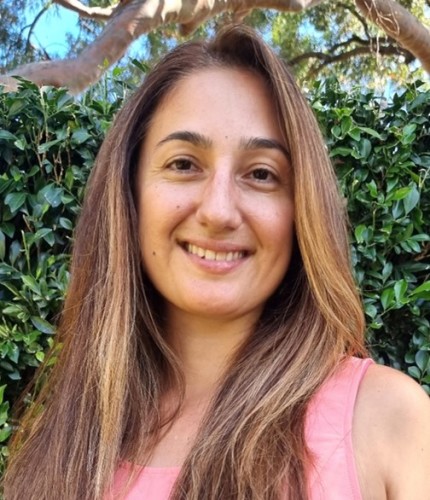 Domna Giannakis
Yoga Teacher & Human Rights Advocate

Previous Elections:
- March 2023, Legislative Assembly for Cronulla, NSW State Election
Domna is a yoga teacher and mother of one. She is a passionate advocate for the power of nutrition and natural therapies to maintain the body's innate ability to heal itself. Domna strongly believes in freedom of speech and the right to choose one's own health care options.
Since 2017, Domna has been teaching yoga to people of all age groups – from really little ones and their parents to children of all ages including teens, and beyond. Domna also has a background in holistic counselling and process-oriented psychology and, until the recent mandates, was providing aged care assessment services to the older population of the south-eastern Sydney area.
Very reluctantly, Domna left that job in order to maintain the freedom to choose her own health care path, having followed that path and advocated for others to have the same freedom since 2009, when she became a conscientious objector after experiencing first-hand the negative impact that a vaccine can have on a child. Domna has been a strong voice for choice since then and believes in protecting the sanctity of the family unit as well as the rights of children and adults.
Following the recent mandates and lockdowns, and the devastating consequences of those measures on many people, Domna has chosen to run in politics in order to continue her advocacy for people's self-sovereignty and their right to choose their own health care options.
Accurate and non-biased information on health, nutrition and medical options must be provided to families and their children, and she will continue to advocate strongly for this.