Donate
If you'd like to support the Informed Medical Options Party, please send your donation using one of the following options:
Federal Election
BANK DEPOSIT
Account Name: Informed Medical Options Party
BSB: 062560 | Acct No: 10448211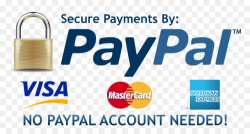 MAIL A CHEQUE
PO Box 366, Springwood NSW 2777
Note: All donations up to $1,500 in a financial year are tax deductible. Should you require a receipt from a bank transfer, please contact us with your request and date of your payment. Paypal donations will automatically send you a receipt.
Donations made by a donor that exceeds the disclosure threshold of $15,200 in a financial period, is required to lodge an election donor return with the AEC, and disclose their personal details.
WE THANK YOU FOR YOUR GENEROUS DONATION !!!!
Want to help us in other ways?