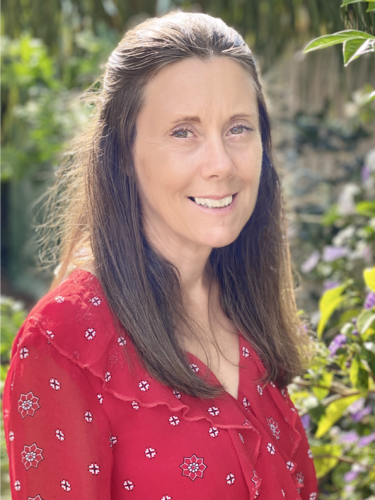 Elizabeth Case
Freedom of Choice Advocate and Supporter of Localised Economies
Previous elections:
- Oct 2020, QLD State Candidate, Burnett
Elizabeth was born and raised in Coventry, UK, a medieval city and large manufacturing hub, famous for its automotive industry. Between Lady Godiva and Jaguar Cars, Coventry has a rich and long history, which has had a profound effect on Elizabeth's worldview.
Growing up in the UK, Elizabeth has had firsthand experience of the impact of a globalised world. Leaving school in 1988, in the middle of one of the country's worst recessions, jobs were virtually non-existent. Hard working families felt the pain, as the economy shifted to the consuming financial behemoth that we see today. With this experience, Elizabeth sees that the growth model has failed miserably, with many of the issues we are now facing being a direct result of the push for profit above everything else.
In 2002 Elizabeth arrived in Australia and instantly connected with the vastness and diversity of the continent. Not long after her arrival, she met and fell in love with her Aussie husband, which was the start of her new life. Elizabeth has been blessed with many opportunities, the most moving was spending time in the Northern Territory working and connecting with the beautiful Yolngu people of NE Arnhem Land. She has the upmost love and respect for Yolngu culture and sees the importance of Indigenous knowledge for the future of Australia.
With many wonderful experiences, Elizabeth's journey has not been without its challenges and the diagnosis of a child with autoimmune disease changed her life. After the medical profession failed to provide the answers, Elizabeth set out to educate herself, leading to years of research and a qualification in Nutrition and Food Coaching. Elizabeth now has the knowledge, not only to manage chronic illness but to advocate for its prevention and feels that there are actually very simple solutions to our many complex problems. Reconnecting with nature and returning our focus on the natural world is a must, for both healing and the prevention of further sickness and ecological breakdown.
Now calling Miriam Vale home, with her husband and 2 precious children, Elizabeth is experiencing firsthand the value of being local and the importance of supporting and expanding localised economies. Elizabeth knows it has never been a more crucial time for Australia to reclaim its sovereignty, as the people have had enough of the country being sold to the highest bidder. With this in mind, Elizabeth has now turned her attention to permaculture and regenerative farming practices, as she knows this is part of the solution to the health and ecological problems we are all facing. In creating local food-bowls, which can encompass schools and small business, she feels communities can create a healthy abundance for all to enjoy – work local, grow local, shop local, is the way of the future for all Australians.
A word from Elizabeth…
"We have been fed a lie. A lie which has enabled the few to prosper off the back of the many.
It is time to reclaim what's ours. With 40,000 years of Indigenous land management, traditional knowledge from community leaders, and the latest in regenerative farming techniques, we have the tools to turn the tide and restore Australia's unique and wonderous ecosystems. The land is the lifeforce of all of us. In healing the land, we heal ourselves and community is where we can prosper again.
We need to rethink what makes us happy
We need to respect and restore the land that gives us life
We need to rebuild our communities to provide abundance for all
If the people of Burnett trust my experiences and my dedication, I will support our farmers and small business and strive to strengthen our rural community hubs for a fairer and prosperous future for all.
Change will happen from the ground up – let make this change together!"