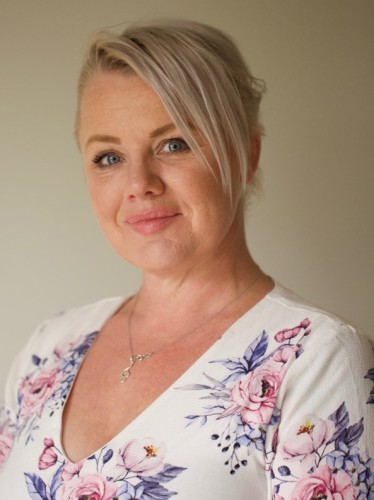 Heather Harley
Alternative Healing and Human Rights Advocate
Previous elections:
- May 2022, Senate Candidate for Federal Election (SA)
Heather comes to the Informed Medical Options Party with a broad range of life and career experiences, and a deep commitment to people.
Raised in Whyalla in rural South Australia, Heather is the eldest of four sisters amidst a family of singers and musicians. Leaving home at 15, she spent her late teens and early adulthood travelling around Australia, employed in hospitality while pursuing her musical passion. After 10 years in hospitality, she moved to working with children in schools and day care, and ultimately to her most recent career in disability support and residential care.
Now living in Adelaide's northern suburbs, Heather is a home-schooling single mother of two and has a keen interest in alternative and complementary healing and medicine. She is a trained Reiki master and has witnessed the healing benefits of the modality, both in her work and as a voluntary service to the disabled.
Heather's work in disability support began in 2017. During the past several years she built strong professional, respectful and trusting relationships with her clients in the community and residential care, their families and her fellow staff members, becoming a leader of her team, support coordinator and advocate for clients with limited abilities to communicate. This sometimes involved applications for NDIS funding, but Heather often found the simple acts of hands-on caring, communicating and mentoring even more rewarding than the administrative aspects of her role. She has also been involved in innovative music, dance and meditation programs within her employment and for public television.
Heather lost her job and her home last year due to the government mandates. This and other setbacks during her life, combined with her experience working with the most vulnerable members of society, have led her to believe that she is in touch with the needs of both everyday and disadvantaged Australians and consequently has a lot to offer.
With a strong interest in politics her entire life, Heather's vision has grown and her inspiration to be a voice for the vulnerable has now extended out to society as a whole. She has also witnessed corruption across many sectors of politics, government and business and can no longer look the other way. Her new goal of pursuing a political career holds the possibility of bringing about positive change for all.
Heather lives by the ethos of the IMOParty – Truth, Transparency and Accountability – and will always deliver authenticity with integrity. Her motto is: I stand with and for the people.
GOALS
Remove all No Jab No Pay/No Play legislation, so that parents are no longer penalised for their choices, following which we will seek financial compensation for ALL Australians that are affected by this policy.
Limit the authority of state governments so that they can no longer remove children from the care of their parents on the basis of parental refusal to consent to medical treatments that are evidenced in the scientific literature to carry serious risks. Presently, removal is authorised if parents refuse consent to chemotherapy, radiotherapy or, in some unusual circumstances, even vaccinations.
Demand government truth and transparency and disclose ALL conflicts of interest in all areas. KEEP THEM HONEST!
End all cruel animal practices and scrutinise the use of pharmaceuticals in animal industries and their subsequent effects on people and the environment.
Defend the right of Australians to choose traditional and natural therapies and include them in the public health system.
Promote organic food and farming.
Remove fluoride from all Australian water supplies.
Remove any ties between Australia and the World Health Organisation.