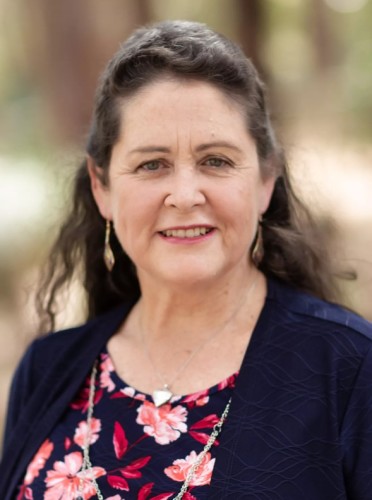 Dr Judith Congrene
Veterinary surgeon
Previous elections:
- May 2022, WA House of Representatives, Canning

Judith was raised on a new land farm in the wheatbelt of Western Australia. Her love of animals led to her goal, from the age of 10, of becoming a veterinarian – a huge ambition for a small-town country girl in what was then a male dominated profession. Her acceptance into Murdoch University's Veterinary School is a testament to her determination and perseverance. She deferred further study after attaining her Bachelor of Science degree and left Australia, bound for England. During three years of travelling through many countries and working in London pubs, Judith's enthusiasm for getting to know how others think and feel in their everyday lives really helped to hone her people and communication skills.
Following her overseas adventures, Judith returned to Perth to undertake a Bachelor of Veterinary Medicine and Surgery degree. After two more years of intensive study, it was time to get started in general metropolitan small animal practice.
Judith's desire to be involved in the agricultural industries subsequently resulted in a career change and employment as a veterinary officer in the Australian Quarantine and Inspection Service, with responsibility for the daily compliance of a complex abattoir and liaison with its management. Her dedication and expertise led to promotion to a senior regional position in the Northern Territory, a 12-month AQIS scholarship to study for a post-graduate meat technology diploma at Massey University, New Zealand, and ultimately to the substantive position of Senior Veterinary Officer in the central office in Canberra, involving management of export orders, exotic diseases and animal welfare.
Following the birth of her first child, Judith returned to Perth and accepted a transfer to a Regional Management Assistant role in the Commonwealth Employment Service, with diverse responsibilities for staffing, office requirements and general assistance to the Regional Manager.
Changes in her family circumstances brought an abrupt transition to being a single mother of two young children. A pathway opened up to become an independent mobile vet, which provided the perfect space to offer and fully discuss medical options and alternative modalities. The close relationships with her clients and their animals in the home allowed the development of individual treatment plans, and Judith decided to undertake further studies including veterinary acupuncture and Traditional Chinese Veterinary Medicine.
In human health, Judith supports fully informed consent for all medical interventions and the necessity for all doctors to be unrestricted in speaking truthfully to their patients. There must be objective information provided to the Australian public, which means we must ensure independent investigation of the public health effects of medications including vaccinations – not funded by pharmaceutical companies as is often the case now.
Judith has spoken publicly about her lived experience of domestic violence. She rejects any form of coercive control in domestic relationships and in government mandates. For her, the parallels are too obvious to be ignored.
Judith has been active in local community issues and environmental campaigns to protect habitat for threatened species. A veterinarian for 36 years, her passions have progressively expanded beyond science and animals to embrace an active awareness of the changes needed to support small business and to ensure human rights and our Australian way of life are restored and protected in order to provide the highest potential for our children's future.
Her life experiences have opened up opportunities to speak for those who have no voice and those who feel we have no choice. Judith says the time is now to bring justice to the fore and make a difference at the federal level in meaningful ways, by removing the fear and restrictions that inhibit the freedom and wellbeing of all Australians.