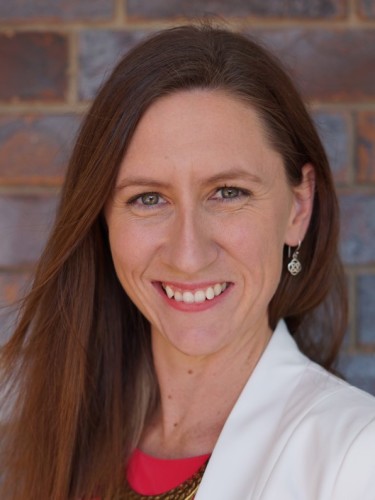 Laressa McCoy
Previous elections:
- Oct 2020, QLD State Candidate, Glass House
Laressa was raised in a small community along the once dirt roads of Noosa Hinterland. As a young adult, she moved to Brisbane City to pursue her career as a Structural Drafter, soon overseeing projects all over the world. Laressa has embarked on many adventures globally, although her most rewarding, thus far, has been her marriage, and journey as a Mother to her three young boys.
It is this journey that has brought her back to her roots of clean foundational health and sustainable living. She recognises the incredible value of community, along with the critical importance of truth and transparency, not only in our personal relationships, but in our government. Something she believes, is sorely lacking.
Laressa is a passionate advocate for mental health, especially post-birth. She believes our birthing experience significantly affects our post-natal emotional wellbeing. This understanding led her to study as a Post-Birth Doula, supporting women through the emotionally challenging journey into motherhood. Once we have a home, food and safety, she understands that our next basic need is to feel a sense of belonging, further enhanced by our wider community. This is what drives her to solidify and strengthen communities, these are the things that drive us forward, together, offering us a sense of purpose and identity.
It takes a village to raise a child, let's keep that village strong.
Laressa is an enthusiastic, vocal supporter for freedom of choice. She absolutely agrees that our decisions should be OUR choice. Access to information in these areas is critical, along with the freedom to choose medical options, or other, without coercion, discrimination, or financial 'punishment'. We see this happening when it comes to vaccination and birth especially.
We need justice and equality in all matters, we shouldn't have to continue fighting for it.
As a voice for the Glass House community, along with ensuring local safety and road conditions, Laressa will be focusing in on sustainability in schools and new developments. By investing in schools we're ensuring the next generations will be one step ahead in sustainability. Once we're up and running, our local schools can further invest those obsolete overheads into valuable resources, thereby creating a healthier, more accessible and progressive learning environment. She will work hard to create educational sharing opportunities amidst our abundant community knowledge, offering access to a broad range of experiences, skills and create tighter community bonds. Together we will increase youth involvement in the community, with hands on opportunities.
Having had two home births herself, Laressa also strives to increase access to traditional and natural therapies and significantly expand natural birthing choices.
As a community, Laressa believes we can create a powerful example for the rest of Queensland, and Australia.