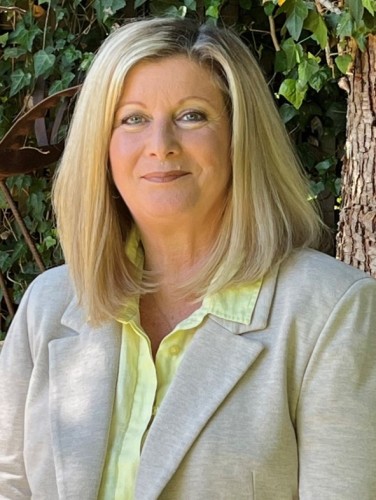 Lynne Kershaw
Human Rights and Environmental Advocate
Previous elections:
- May 2022, Senate Candidate for Federal Election (TAS)

Lynne Kershaw is a resident of Burnie, Tasmania, who passionately believes in freedom of choice when it comes to health care.

As a mother of six and grandmother of four, with two more on the way, Lynne has raised her children to be strong, healthy and well-rounded members of society, whose own children are following exceptionally healthy lifestyles.

Lynne chose this path after her two older children reacted to their DPT injections and then her third child nearly died from his vaccine reaction. Lynne states that she is not against vaccination; she is against medical coercion. Due to her personal experiences, she subsequently researched the issue.
In 1995, Lynne was a member of a group that lobbied the federal government to stop mandatory vaccination. They were successful, but there was a compromise in that a new conscientious objector form had to be signed by a doctor. This served the community well, until the No Jab No Pay/Play legislation was introduced and the conscientious objector form was abolished.
The government will not officially mandate vaccination as they do not want to be liable for adverse reactions. Instead, they are using bribes, coercion and outright bullying to achieve their objectives. This is causing untold distress for many people and must stop NOW.
Lynne's campaign with the lobby group led her to join the Australian Democrats as a volunteer and subsequently contest for Gold Coast City Council and House of Reps, ACT Federal elections.
She went on to fulfil various responsibilities within the party – working for the national secretariat, becoming president of the ACT branch and also the national policy co-ordinator – followed by 10 years with the Australian Strategic Policy Institute. These roles have given her a deep understanding of federal politics, which would make her an invaluable representative of the IMOParty in the Senate.
Lynne has spent many years volunteering in numerous other ways and she is currently involved with rugby and junior soccer groups around Burnie. She feels strongly about giving back to her community.
As she says, Australia used to be a land of fighters for freedoms who took pride in 'having my mate's back.' But now we are a nation of 'dobbers' and 'haters' towards people who want to make their own health care choices for themselves and their families. This is un-Australian.
Come the next federal election, Lynne will be standing for election as a Tasmanian senator, in order to fight for every Australian's right to refuse or receive a medical procedure without coercion. Too many people have had to give in to medical blackmail and assault against their will, just so they can survive.