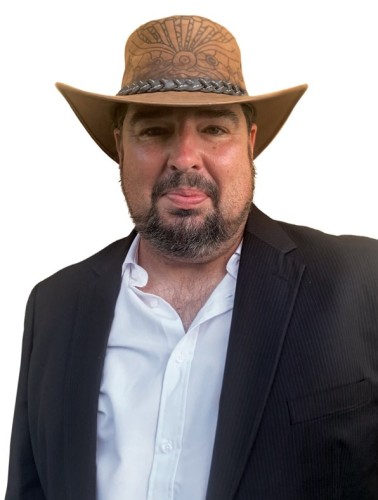 Michael Simms
Disability Advocate, Human Rights Activist and Event Organiser
Previous elections:
- May 2022, Senate Candidate for Federal Election (ACT)
Michael was born in Tasmania and grew up in Wollongong, where he was heavily involved with the local community in sports, representing his region in basketball, soccer, rugby union and softball. He made the move to Canberra in 2005. His mother is a nurse with over 45 years' experience and he is the father of an amazing 12-year-old son on the autism spectrum.

Michael was a small business operator and youth worker until, by chance, he found his calling in the disability sector, where he has been employed as a support worker and coordinator for 17 years.
Due to his experience and knowledge in the field, Michael is very passionate about making sure the most vulnerable people in our community get the help and services they need to live a fulfilling life, and making sure the NDIS works as well as it should.
Michael is also very passionate about the youth of today and will strive to put more avenues in place to support school leavers and people who struggle at school, in order to give them the maximum opportunity to succeed in life.
Truth and transparency in medical procedures is another area that Michael believes urgently needs to be addressed, and is the main reason he is standing for the Informed Medical Options Party. His position is that full information must be provided to every patient prior to any procedure, to ensure that they can make their own informed decisions and are not coerced in any way, shape or form. Additionally, if a person and their medical practitioner decide that a procedure is necessary, their case should be processed much faster than at present. Canberrans should not be on waiting lists for the amount of time they currently are.
Michael has decided to put his hat in the ring for these reasons and many more. However, he considers that nothing is more pressing than the need for politicians to listen. No current politician is listening to the people, to small business, to lower income earners and to our First Nations people. It's as though our current politicians have never lived a day in the real world of an Australian, Michael says. They are not aware and they don't care to listen to our everyday concerns.
Michael is an Aussie battler who has lived paycheque to paycheque and had those moments, like many other average Aussies, when he has had to count coins to pay for food or petrol … while our politicians earn their living by not fighting for their people like they're meant to.
If we ever trusted politicians before, the last two and a half years have truly eradicated that trust. The mismanagement and ensuing debacles around the bushfires, COVID-19 and more recently the floods on the North Coast have clearly shown that not only do politicians not know how to support the regular person, they actually don't care either.