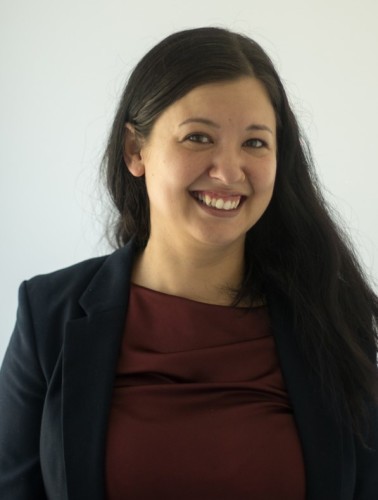 Monica Shepherd
Naturopath
Previous elections:
- May 2022, NSW House of Representatives, Richmond

Monica Shepherd is a clinical naturopath and mum of one. She is a passionate human rights activist, fearless in supporting freedom of choice and standing up to corruption.

Monica grew up in a large family in Queensland, often visiting the Northern Rivers area of NSW. She now lives there with her daughter. The most easterly point of Australia, it is known as the land of first light. It draws individuals and families who, like Monica, feel connected to nature and each other.

She spent her early adulthood working in child care, supporting children's development in a number of areas and witnessing many health options being implemented successfully by parents of children in her care. This led her to study complementary medicine so that she could become a naturopath and support the health of children and their families through a holistic approach.
Monica is well known and respected in her local community, online and around the country, having run workshops and webinars on various health topics. She is passionate about bringing health knowledge to lay people, finding effective solutions for everyday household problems, supporting families with fertility, natural birthing and parenting, and seeing people thrive.
She has been a guest speaker on many podcasts, as well as hosting her own with another mother, in which they interviewed a range of experts including local custodians of the land, doctors and health professionals, asking them in-depth questions on important topics. She has also written freelance articles for magazines such as Nurture Parenting.
Having been diagnosed in an earlier time with post-traumatic stress disorder due to family and domestic violence, Monica has experienced first-hand what victims go through with police and the court systems. She remains supportive of all women and children and their safety.
It deeply concerns Monica that medical treatments are being imposed or recommended for children. It started with No Jab No Pay/Play and now other states, by designating some children in the age group of 12 and up as 'mature minors,' are allowing them to provide their own informed consent to receiving these new products, i.e. COVID-19 vaccines that are experimental, with trials conducted by the manufacturers themselves that will not be completed until 2023!
Most parents and guardians would probably agree that their consent should not be taken away from them and that adolescents are not capable of providing fully informed consent. Monica will fight to prevent the potential adoption of a mature minor informed consent policy in New South Wales.
Monica's mission and goal is to represent all Australians who wish to make informed medical choices for themselves and their families and to help them preserve the right to do so.
In her own words:
"We need to protect the rights of our children and their children to come. The freedoms you surrender today are the freedoms your grandchildren will never know existed. We cannot just do whatever the TV tells us to do; it is our obligation to do what is right."