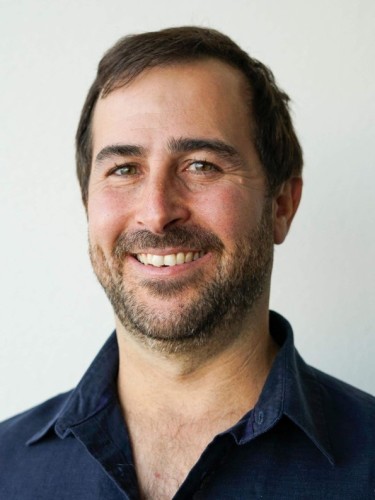 Nicholas Fairbairn
Previous elections:
- Oct 2020, QLD State Candidate, Gympie
Nicholas was born and raised in the southern beaches of Sydney. After completing his secondary education he went on to join the Infantry Army Reserves, whilst studying group exercise and personal training. With a passion for travel and culture, Nicholas based himself on the Gold Coast and started work managing various tourism and hospitality companies, whilst spending the off-seasons jet-setting around the world.

As well as careers in the Army Reserves and the tourism and hospitality industries, Nicholas expanded into the health and wellness arena after his own crippling health challenges. He started to question what he knew about health and realised that his own challenges where linked to toxicity and miseducation.
When Nicholas reached the peak of being unwell with pneumonia and glandular fever, he began to question the mainstream medical system, as the advice and pathways he had been given had made no improvement on his physical and mental capabilities. In these dark times Nicholas was introduced to clean organic food, fluoride free water and with incredible mentors in the area of Holistic Health, he rebuilt himself to the thriving and happy individual he is today.
Nicholas has now himself become a world renowned Holistic Health Practitioner and runs his own small business, with a passion for mental health and a keen interest in supporting the farming communities or as he calls them 'Earth Stewards'.

Nicholas recently moved to the Noosa Hinterland / Gympie Region to start a family with his partner and become an active member of the community. He is keen to work towards maintaining and defending the quality of life that so many enjoy, along with cultivating opportunities, education and support for all.

The devastation that Australian farmers have endured over the years due to crippling drought and market competition, has destroyed businesses as well as generations of family farmers. Nicholas advocates the removal of red tape for farmers and encourage the growing of sustainable crops, such as hemp and medicinal marijuana. Through education and incentives for regenerative farming practices such as biodynamic, organic and permaculture, Nicholas hopes this will feed into the expansion of integrative, holistic and mental health support. By linking industries with a natural health focus, this will create more jobs for the region, as well as improve the health and physical wellbeing of the surrounding communities. Nicholas dreams of developing his region into a main hub for eco-tourism and education, by becoming a benchmark for world renowned, regenerative farming practices, paving the way for future generations to enjoy and thrive from.

During his travels, Nicholas was exposed to the negative impact government policies can have on the people; from poverty and illness to mass genocide. Nicholas experienced first-hand the devastating consequences that come with out of control governments. Having dreams of creating a better future for the community can only be realised in a fair and just society and Nicholas is concerned about what is currently happening to Australian democracy.
With these experiences, Nicholas knows the importance of freedom of choice and the fact that once it is lost, it is very difficult to get back. The current forced bankruptcy and fear campaigns which are attempting to break the spirit of millions of Australians, will be felt for generations to come. It is time for the people to stand up and have a voice, which is why Nicholas is proudly standing as a voice for the people of Gympie.
A word from Nicholas:

"The blatant lies and lack of compassion for Queensland needs to stop. The corruption and coercion must end. The people deserve to be respected and heard. Career politicians are no use to us, we need honesty in Government from people who care. The people of Queensland need the truth and that is what I stand for."