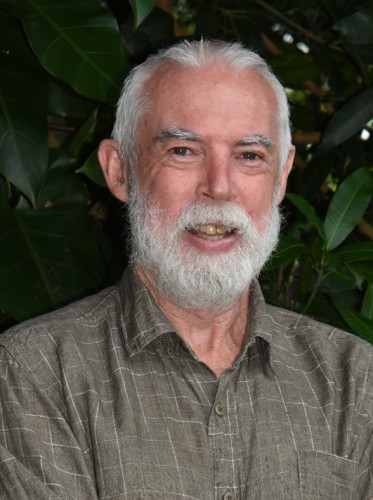 Peter Lambeth
Small Business Owner
Previous elections:
- May 2022, Senate Candidate for Federal Election (QLD)

Peter is a proud Queenslander who can see the enormous potential of his great state, just like his working-class family who decided to move from NSW to Queensland when Peter was a child. Peter lives in Cairns in the far north. He's a family man whose wife and two daughters all share his passion for life and what the future can hold.
However, he believes that the future has been threatened in recent years by government overreach and unnecessary interference in people's lives. Peter operates a small electrical contracting business and he has witnessed the difficulties thrust upon small businesses and their employees due to excessive bureaucracy, lockdowns and mandates, coupled with a complete lack of resources where they are truly needed.

The vulnerable and elderly have been left largely unprotected, isolated and scared throughout the pandemic – needlessly so. With a more holistic approach, these negative outcomes could and should have been avoided, whilst ensuring that meaningful protections for at-risk groups were included. On top of this, communities have been left devastated by fire and flood … enormous suffering that has been exacerbated by inappropriate and inadequate government responses. This is symptomatic of government being out of touch with the needs and wants of its citizens.
Peter clearly sees the need for fairness to be instilled into politics and for vested interests to be removed, bringing political decisions back to benefitting the people, not political donors and corporations. As a former member of the Queensland Greens, Peter understands the political system and how the major parties, including the Greens, say one thing and mean another. Peter has decided to join with IMOP, who, he says, not only talk the talk but walk the walk of their convictions. This is fundamental to a functioning democracy.
Peter, like so many others, is fighting to ensure that all Australians have autonomy over all medical decisions, including vaccination, and that each decision should be made by the individual, in consultation with their medical team and their family, not by their employer or the government. Furthermore, every Australian has the right to affordable, quality health care, including complementary health treatments.
Peter also understands the value of effective and affordable education. Providing the opportunity of a quality education to all Australians would determine not only the prosperity of the individual but also the prosperity of our country into the future. Sustainable development, job creation and job security are also of paramount importance.