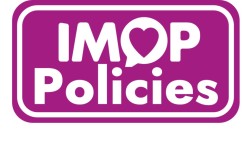 You deserve to lead a self-determined life. It is our commitment to provide ALL Australians with the power to make informed decisions about their own health and lifestyle by:
Human Rights
Calling for a Bill of Rights or a Federal Human Rights Act which protects our human rights and freedoms, including but not limited to; freedom of speech, freedom of association, freedom of religion, freedom of movement, freedom from surveillance, medical freedom, the right to privacy, the right to data privacy (including use of facial recognition and other biometrics), the right to make anonymous transactions, and the right to use cash for any transaction.
'Smart Cities'
Calling for laws to protect Australians from the threat of a social credit system, ensuring 'Smart Cities' (technologically modern urban areas that use different types of electronic methods and sensors to collect specific data) are not used for surveillance, manipulation or other breaches of human rights.
Lockdowns and Mandates
Calling for a Bill of Rights or Federal Human Rights Act which recognises the rights of all people to work, open their business, go to school/childcare, enter a venue, visit family and travel without interference from bureaucrats.
Vaccination
Accepting all people regardless of their vaccine status. We will call for laws which protect all people from any form of discrimination based upon vaccine status. This includes, but is not limited to, the 'No Jab No Pay/Play' laws, the right to work, open your business, go to school/childcare, enter a venue, visit family and travel.
Calling for financial compensation to those people who have lost income due to vaccine status.
Supporting any person injured by a vaccine and calling for Legal Aid to be available for litigation against pharmaceutical companies for vaccine harm.
Parental
Recognising the valuable role of parents who choose to stay at home with their children, by enticing businesses to offer them flexibility and, where possible, increased parental leave.
Advocating for Government funded natural and midwife assisted births.
Accepting the rights of parents who choose not to subject their child to medical treatments which are demonstrated to carry serious risks, such as chemotherapy, radiotherapy and vaccinating their child, without undue threat of interference from child protection services.
Recognising medical decisions made for a child prior to parental separation and calling for this to be reflected in Family Law legislation.
Assisting parents of children in temporary care to ensure that children are not vaccinated against the parent's will. Supporting the rights of parents to make medical decisions for their child, regardless of the child being in temporary care.
Natural and Complementary Therapies
Recognising the rights of all Australians to choose natural and complementary therapies, and advocating for them to be included in the public health system, private health insurers and the National Disability Insurance Scheme (NDIS).
Cannabis and Hemp
Calling for consistent legislation across all the states and territories to decriminalise the growing and consuming of small amounts of cannabis, and advocating for the availability of affordable medicinal cannabis via the public health system and the National Disability Insurance Scheme (NDIS).
Calling for less regulation in the hemp farming industry and consistency of laws across all states and territories.
Encouraging harm minimisation through education into drug addiction (including alcohol) and its relationship to trauma.
Abortion
Navigating this issue with care and understanding, and our core value of preventing medical coercion, we recognise that a woman's personal circumstances and beliefs are many and varied. As a Party our core value is to prevent medical coercion. We therefore:

Do not agree with gender-selection abortion or with the use of human fetal organs for scientific experiments, medical testing or inclusion in any products.
Believe women should be supported through all stages of their reproductive cycle and be provided with education to ensure fully informed consent for any medical interventions.
Believe that, in circumstances where a woman is faced with a decision on whether to terminate a pregnancy, she should be provided with counselling which offers alternative solutions and the opportunity to explore the ramifications of her decision, and whichever choice she makes it should be within the privacy of the health professional-patient relationship.
Euthanasia
Navigating this issue with care and understanding, we will advocate for end of life choices to be made based on fully informed consent, including counselling and education which offers alternative solutions and whichever choice is made, it should be within the privacy of the doctor-patient relationship.
Aboriginal and Torres Strait Islander
Walking with our Aboriginal and Torres Strait Islander communities as we work together on issues brought to our attention through advice and discussion with Cultural Elders.
Supporting Aboriginal and Torres Strait Islander cultures in their use of traditional foods and medicines within the medical system and on Country. We recognise that loss of culture also causes the loss of spiritual health, which can result in physical illness.
Assisting in the delivery of culturally and linguistically diverse projects and initiatives to support and nurture Aboriginal and Torres Strait Islander communities to grow and flourish.
Education
Recognising the rights of Independent Schools to operate as they see fit, because parents have a right to choose alternative forms of education for their children.
Providing support to alternative school initiatives and parents who choose to home-school their children
Animals
Phasing out practices that are cruel to animals.

Calling for an independent review of pharmaceutical use in animal industries, and their impact upon the health of animals and consumers.

Calling for independent safety studies in all emerging technologies including, but not limited to, 5G and geoengineering to determine if there are any negative environmental and/or health impacts which could be attributed to these technologies.