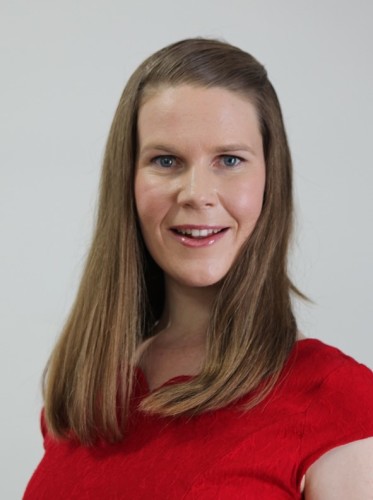 Rebekah Ray
Traditional Chinese Medicine Practitioner and Small Business Owner
Previous elections:
- May 2022, NSW House of Representatives, Lindsay

Born in Penrith, attending three local schools there as she grew up and now owning and operating her own small business in the same area, Rebekah truly understands the needs of her local community and is passionate about every member's health and wellbeing.

Rebekah has always taken a strong interest in politics and has had a growing concern over how out of touch the government is with the needs of the people, along with its lack of professionalism, transparency, accountability and genuine concern for the wellbeing of the communities that it serves.

She has observed how the government has responded to the 2020 bushfires, the COVID-19 pandemic and more recently the Northern Rivers flooding, and how those responses, or lack of, have resulted in a massive rise in inflation, the loss of jobs and small businesses, shortages of essential workers, and major crises in education, healthcare and mental healthcare.

Upon election to Parliament, Rebekah will listen proactively to what her community wants and represent her constituents in Parliament. Aware of their need to be heard, she is already meeting with the local community every Tuesday and is also available for one-on-one Zoom appointments. Rebekah will advocate for the rights of Western Sydney citizens, who have been forgotten by many politicians. This will include the concerns many have about the plan for the Badgery's Creek airport to operate 24/7.

Rebekah will carefully scrutinise incoming legislation and will sound the alarm on any policies that have the potential to cause harm to the population's way of life. Australians deserve to have a government that listens to them, sees the bigger picture, is able to get to the root cause of any problem, represents the needs of the populace, and is transparent and accountable.

She will support a royal commission into the government's handling of the COVID pandemic to assess whether the draconian mandates and restrictions were justified. A royal commission is necessary given all of the disastrous outcomes mentioned above and particularly the lives lost to other illnesses that weren't picked up due to the consequent barriers to healthcare.
Rebekah will fight fiercely for the removal of oppressive legislation that threatens the Australian way of life. She will initiate legislation both to protect democratic and human rights and oppose individuals, organisations and countries that threaten Australia's self-governing sovereignty and democracy.

Rebekah believes that people deserve the right to be fully informed before giving their consent to medical procedures. For this to occur, AHPRA must remove the current medical gag on health professionals so that doctors can provide full and complete information to their patients. Without freedom of speech for health professionals, it is not possible for patients to give their Informed consent – which is their legal right – before taking part in any medical intervention.