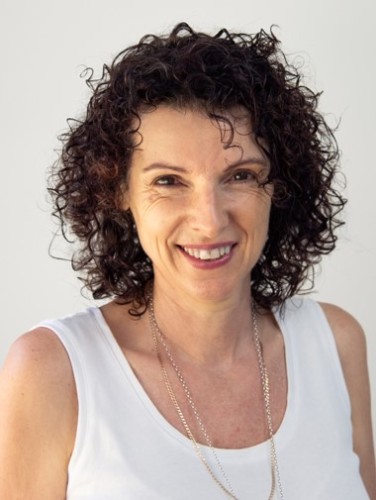 Robyn Curnow
Former Small Business Owner & Protection of Natural Health Advocate
Previous elections:
- May 2022, Senate Candidate for Federal Election (VIC)
Robyn was born and raised in Melbourne's eastern suburb of Heathmont, where she still lives today with her own family
Life was fun and easy for children in the 60s, and the neighbourhood was safe. Robyn's father, Ray, was the typical Aussie battler, working hard to provide for his family so his wife, Thea, did not have to go out to work. Having a stay-at-home mum who was always there for the kids, cooking fantastic meals, certainly made for a wonderful upbringing. Robyn is the second eldest of four children and, as the oldest daughter, she was always mum's helper. From an early age, she had a passion for helping people, which has continued throughout her life.
Everything changed for Robyn when she became extremely ill at the age of 16. Thea took her to many doctors and specialists, who all wanted to put her daughter on several different pharmaceuticals, some of them for the rest of her life. Thea was not comfortable with this and decided to consult a naturopath for a different opinion and approach. This was the beginning of Robyn's interest in natural health and alternative therapies. She soon discovered that if she ate well, exercised and got plenty of sleep, she didn't require the medications that were originally prescribed for her.
Not sure what career path to choose, Robyn worked for many years in the rag trade as a pattern maker and cutter, but she found her true calling as a beauty therapist in the hair and beauty industry. She and her sister opened a salon in the 1980s, where Robyn worked as receptionist and apprentice to the hairdressers while going to night school to study beauty therapy. Ultimately owning and managing her own beauty salon for 20 years, she employed many staff and trainees over that time, as well as taking on work experience and work placement students.
Robyn never expected to be a candidate in a federal election, but like many everyday Australians, she has had enough of the recent government overreach.
During the past two years, Robyn has felt the effect of the lockdowns on her mental health and wellbeing and has seen them affect other people as well. Not only did the COVID mandates create a segregated society, which is harming family relationships and friendships, but in many instances they kept loved ones far apart for far too long. Robyn herself was trapped in New South Wales for six months, separated from her husband, her two sons and her 90-year-old mother. This was devastating, to say the least, for all of them.
Now, as an unvaccinated person since last year, Robyn still cannot believe the absurd rules Victoria has in place – the rules that say she cannot visit her hairdresser or beauty therapist to get her usual haircut and facial, nor, as an avid reader, can she go to her much loved local library, but she can go to supermarkets and other retail outlets. "Where is the logic in that?" she asks.
Robyn is standing to represent the people of Victoria and ensure equal rights for all Australians despite their vaccination status.
Robyn's goals are:
Remove all No Jab No Pay/No Play legislation.
Limit the authority of state governments so that they can no longer remove children from the care of their parents based on parental refusal to consent to medical treatments that are evidenced in the scientific literature to carry serious risks. Currently, removal is authorised if parents refuse consent to chemotherapy, radiotherapy or, in some unusual circumstances, even vaccinations.
Scrutinise the use of pharmaceuticals and their subsequent effects on people and the environment.
Allow all Australians to choose natural or alternative healing therapies and include them in the public health system.
Offer incentives and rebates for gymnasium and other sporting memberships.
Encourage organic food agriculture, starting in the schools.
Remove GST from all healthy foods.
Remove fluoride from all Australian water supplies.
End mandates, lockdowns, lockouts and coercion.
End government, media and medical suppression, censorship and ridicule of those who speak about choice or the need for greater transparency.
Bring back free thinking and free speech without the risk of being penalised.
Provide natural mental health therapies for everyone.
Include real health education in our schools, from kindergarten up.
Improve support and incentives for small businesses, including the areas of health, wellbeing and 'how to run a profitable business.'
Investigate the skyrocketing prices of petrol.