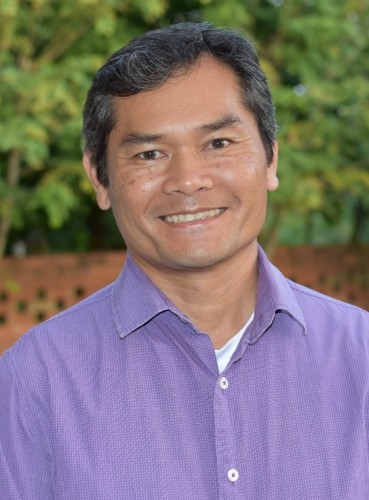 Roderick Aguilar
Head of Operations - Telecommunications
Previous Elections:
- March 2023, Legislative Assembly for Maroubra, NSW State Election
Born in the Philippines, Roderick migrated to Australia at a very young age and lived in many areas throughout Sydney, finally deciding to settle down and start a family in Pagewood. Roderick and his Australian wife of Greek-Cypriot background have three teenage children, who all went to school around Maroubra and became very active in soccer and swimming locally, moving on to play soccer for the University of NSW.
Roderick himself was a voluntary soccer coach for a time. Living in and loving the Maroubra area for over 23 years, Roderick is a true local.
Professionally, Roderick has been in the IT and telecommunications industry for more than 26 years, 16 of those in senior management roles. He is currently Head of Operations for a small, specialist business in the telecommunications space.
During the COVID-19 period, Roderick lost his job twice due to the vaccine mandates. The family was forced to live on one income while Roderick searched for work for over two years. This downtime also allowed him to look deeper into the mandatory COVID vaccines, and his eyes were opened to the many conflicts of interest existing in government today, not just in Australia but around the world. Previously, his eyes had been 'closed' and he blindly followed any government directive without question. Today, Roderick has his eyes 'wide open,' dissecting every bit of information, checking its source and validity, and questioning the motives behind it. He is passionate about securing a better future for his children and future generations.
As your Informed Medical Options Party candidate for the Maroubra electorate, Roderick will strongly advocate for:
1) COMMON SENSE
Addressing traffic congestion in the Maroubra area by using the logical approach of fixing road infrastructure first, PRIOR to approving large, high-rise property developments.
2) ECONOMIC RESPONSIBILITY
Everything is so much more expensive today – higher petrol and grocery prices, higher mortgage repayments, and more. This inflation is directly related to the government having spent exorbitant amounts of money it did not have on many failed COVID-19 responses over the last three years. Rather than punish the average Australian with numerous consecutive interest rate hikes, the government should tighten its own belt and waste less money in order to get inflation under control. The Informed Medical Options Party advocates for smaller governments with less spending.
3) HUMAN RIGHTS
The Informed Medical Options Party believes that it is a fundamental human right to make decisions about our own body, life and future, without coercion or violence. Roderick will advocate strongly for bringing back privacy and confidentiality to the all-important relationships between healthcare professionals and their patients. Each person's body is different and healthcare practitioners should be able to use their knowledge and experience to advise the best health choices for their patients without any interference from government bureaucrats.
Roderick is an everyday Australian representing all Australians. As a candidate for the Informed Medical Options Party, Roderick will be your voice for choice.