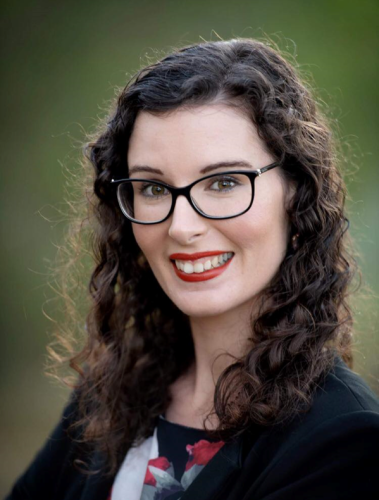 Samantha Packer
For empowered families, strong community and freedom of choice
Previous elections:
- Oct 2020, QLD State Candidate, Maryborough
The minute Samantha Packer stepped foot in Maryborough, this beautiful heritage city, over two years ago she was instantly taken with its historical beauty and attraction, the family-friendly community and the incredible people behind each and every treasured business here.
Having farming and small businesses in her own family and that of her closest friends, Samantha is a huge advocate for our Australian farmers and small businesses. She doesn't just know, she has experienced their necessity and she understands that they are not just the backbone, but also the lifeblood of our beautiful country. Without them we lose jobs, livelihoods and traditions.
Proud generational famers, hoping to hand their legacy on to future generations. New generation farmers with goals to create something bigger than themselves. Small business owners, staying up day and night to see their dream succeed. These are the kinds of people, courageous, hardworking Aussies, that Samantha plans to see, not just thrive, but receive the overdue support and backing of our government.
Imagine less red tape and a government that places at the forefront of their decisions the concerns of everyday Australians, our farmers and our small business owners. A government that is transparent and accountable to its people, rather than self-serving. One that puts its country and its people first.
This, this is the kind of government Samantha will be advocating for.
One that operates from a place of listening to and working with their Australian people with a strong desire for them to thrive and, in turn, build a strong, healthy and robust economy for Australia now and for generations to come.
Freedom of Choice & Empowered Families
Samantha is also committed to medical choice and the right for all Australian to choose their healthcare option without being coerced, bullied, manipulated or financially penalized. This is something she passionately and actively advocates for.
After becoming a mother over four years ago, she experienced firsthand the attack on natural medicine and freedom of choice. All Australians deserve the right to choose the healthcare that is in the best interest of themselves and their family. Especially mothers when it comes to birthing their own babies. Samantha has bonded with many, many mothers over the years over the painful trauma caused by the stripping away of medical options and freedom of choice. This is unacceptable and something that she feels very strongly needs to change.
You will often hear her say that when you take away someone's right to free and informed choice, you're taking away their freedom and that is a very serious threat to the Australian way of life.
Samantha will be a strong and driven voice for empowering mothers and families, building strong communities, demanding government transparency and to bring an end to the manipulation, bullying and tyrannical control. Australian's are sick and tired of not being heard, represented or supported. It is time for that to change. It is time to bring back the freedom Australia once enjoyed.