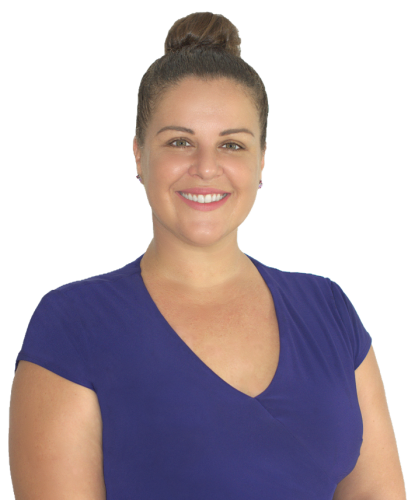 Silvia Mogorovich
Creative Freelancer
QLD HOUSE OF REPRESENTATIVES CANDIDATE, LEICHHARDT, 2022 FEDERAL ELECTION
Silvia is an energetic, driven and solution-oriented Queenslander who has lived in Cairns for almost 25 years. She graduated from St Monica's College in 1996 as College Captain and the same year won the Ampol Best All-Rounder Award. She has been a passionate and outspoken advocate for informed consent and freedom of choice for the past decade. Silvia joined the Informed Medical Options Party in 2020 when her sister ran in the Queensland state election. She became an IMOP Committee Member in 2021 and this year stepped into the role of Vice President.

She has lived in various cities and towns in Australia and the United Kingdom, and worked in a myriad of roles (from customer service and sales to management), in industries ranging from banking and finance to travel. She happily found her niche in 2014 as a self-employed creative professional, offering marketing solutions, social media management and training. She has also worked on local magazines as a photographer, writer and copy editor, and has instigated 'Buy Local' campaigns to advertise and promote local businesses.
Silvia has been a key organiser and presenter at numerous freedom rallies around Far North Queensland (FNQ), igniting unity and hope within the community. Her focus is on empowering and connecting people, as she believes that a connected community is a strong community. In February 2021, she became involved with the movement 'A Stand in the Park' and has been instrumental in growing their social media presence as part of the international leadership team. Her efforts locally in promoting the importance of connecting in real life helped the movement grow from one stand to ten in FNQ over the course of a year.
The IMOP motto of 'Truth, Transparency and Accountability' is of the utmost importance to Silvia. She is fearless in her honesty and tireless in her commitment to the community.
IMOP is the only political party she has ever joined, stating, "IMOP has equitable and sensible policies, but more importantly, the people are courageous, diligent and heart-driven - there is no other political party that is as eminently trustworthy."
DONATIONS: