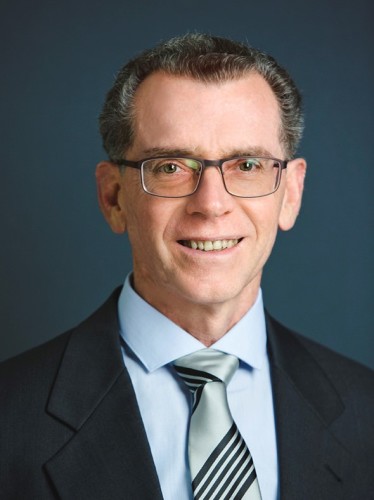 Dr Stephen McGrath
Project Management Consultant & Civil Engineer
Previous elections:
- May 2022, QLD House of Representatives, Lilley
Stephen has delivered transport infrastructure programs for both state and local government in Queensland for over 40 years, from Coolangatta to the Torres Strait. A father of two, he has a 45 year long connection with the Lilley electorate where he now lives.

As TMR's Manager of Transport Planning for Metro North, Stephen was involved in the Gateway motorway and other corridor planning in Lilley and he also delivered intersection congestion reduction projects there for BCC. He recently completed a PhD in governance, with a book published from it titled Speaking Management and papers published in international peer-reviewed journals. He is a former State Secretary of the Association of Professional Engineers, Queensland Councillor of the Australian Institute of Project Management and Surf Lifesaving club captain and president.

Stephen could not abide the blatant indoctrination, peer pressure and bribery being employed around the COVID-19 vaccine rollout and mandates. He then investigated and subsequently blogged about the capture of the medical profession by the pharmaceutical drug industry, as well as pandemic and vaccination management.
Stephen wants to abolish vaccine mandates and end the pharmaceutical monopoly on the medical industry that has now undermined our system of governance by 'nudging' and mandating it towards totalitarianism. Populations in other countries have previously been subtly primed into accepting such slides within various types of governance systems, democratic as well as socialist. Surely, he says, we can learn from history and not make this same foolish, collective mistake yet again. Big disasters can develop from an accumulation of seemingly small actions.
Stephen recognises that the vaccine mandates are still removing bodily autonomy, threatening jobs, wrecking businesses, hindering government department operations and creating a second-class group of people - all because of previous marketing claims about COVID vaccines that are now known to be false. Marketing should not gazump evidence or scientific reasoning. Inconvenient new data should not be hidden. Government and media suppression of recent data disclosures is the antithesis of democracy and must be called out. He considers that this whole disaster is a clarion call for effective public consultation on medical policy matters. He also recognises that no one is free until everyone is free, so all vaccine mandates must go.
Stephen's political goals are:
Abolition of all vaccine mandates
Regaining our bodily autonomy
Reversing the authoritarian slide of our democracy towards totalitarianism
Evidence-based, safety-based and transparent decision making on medical policy issues
Reforming the medical industry into a health sector not driven by patents
In the House of Representatives, Stephen will support and cooperate with other minor parties opposed to the vaccine mandates. On issues outside IMOP policy, he will seek to identify systemic problems and implement solutions appropriate to circumstances, rather than blindly accepting approaches driven by ideologies such as managerialism, capitalism or socialism. He supports government not stepping in or remaining where effective markets exist unless:
coordination cannot otherwise be achieved, or
some national common interest would be compromised.
One case of the latter is the ABC, which must remain publicly funded and independent, but which must also be required to properly and impartially report all sides of any issue, something it has comprehensively failed to do during this pandemic.