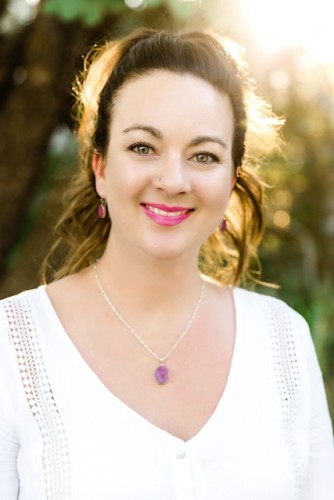 Susan Pini
Holistic Art Therapist, Activist & Freedom of Choice Ambassador
Previous elections:
- Oct 2020, QLD State Candidate, Ferny Grove
Susan was born in Brisbane QLD, in 1985. She received her Dip in Holistic Integrative Creative Art Therapy through Mind Body Education and is a member of International Practitioners of Holistic Medicine, CMA, IMTA, IIFCT.
Living 20 years of her life in the Ferny Grove district has provided Susan with a great insight in to the needs and goals of the community. Her passion is being a mother to four thriving children who inspire her to live a vibrant healthy lifestyle. She owes it to her children to secure their future, "for the visions we offer our children shape the future of all mankind", says Susan.
A natural born leader who from a young age has always felt called to help others, Susan follows her inspirations and dreams to build and uphold strong relationships within the community. This has led Susan to be a successful entrepreneur in a business which incorporates ancient traditional methods.
Susan is empowered to speak up for all living beings that do not have a voice. She is compassionate, caring and fiercely inspired when it comes to matters of Indigenous culture, mental health, holistic therapies, the reduction of environmental toxicity, freedom of choice and the support of small business owners in the community.
A personal win for Susan was when she worked tirelessly along side other concerned community members and environmental activists, to save and protect a thriving ecosystem Wahminda Pond. Wahminda Pond was about to be destroyed by the local council without proper communication or jurisdiction with the residence and community. The community, understanding the importance of their biosphere, stood up against unnecessary development and were successful in saving it. This was a proud moment for Susan in being a part of the strength in community action.
Susan will advocate for the following:
Freedom of speech and choice regarding your healthcare, the end of vaccination discrimination
Government truth and transparency
Stop foreign ownership of business, land and water
Invest in ethical energy and living, reduce pollution
Insist on independent studies into all approved future technology such as 5G, to adhere to safety levels assessed on human, animal health and the environment
Parental support for all parents to stay at home with their child for at least 12 months of their lives
Natural and midwife-assisted birth
Indigenous education – return of traditional elders within the community to once again learn the ancient culture of the lands
Develop alternative options for psychiatric healthcare
Promote Organic food and labelling
Legalise medicinal marijuana
Defend the right for Australian's to choose traditional and natural therapies
A word from Susan:
"I am YOUR VOICE for CHOICE!
I will follow through in creating a MAP for success that includes:
Managing, measuring and monitoring of much needed change;
Accountability for policy which effects our communities;
Processes to ensure agreed objectives are upheld.
Empower your friends, families, classmates, co-workers, customers and everyone else in making Queensland and Australia a better place to live!
Together, we can make politics work again. Together, we can rise from this current economic downfall. Together, we can deliver this change."