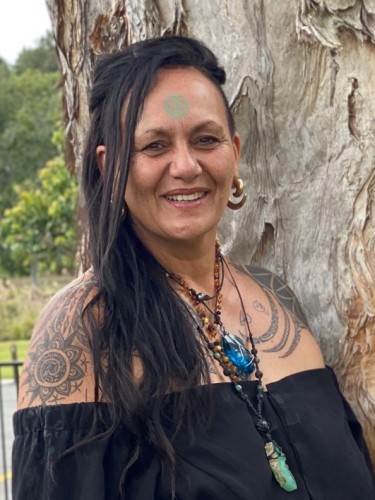 Tania Kiara
Freedom of Choice Advocate
Previous elections:
- Oct 2020, QLD State Candidate, Gregory
Born in New Zealand, Tania grew up in Gympie, Queensland. At 26 yrs old she followed her dreams and joined the Royal Australian Navy.
Back in Gympie, 20 years later, Tania is mother of seven children. Over the years, she has experienced the many intricacies of motherhood and learnt through her trials and tribulations to become a way shower of truth.

Through personal experience, personal power, and the underlying urge to help support others into personal enrichment - Tania has nestled her passion in health and wellness directing education and knowledge to those looking for the change.

Tania has a beautiful presence that engulfs and soothes one's soul, enabling them to explore the many facets of CONSCIOUS LIVING through expansion of the Mind, Body and Soul - a way shower of balance and integrity!

She believes that we all behold a gift EACH of us the way shower of our own ancient craft!

Her message is Don't play small!
Be the way shower of your GIFTS because you are UNIQUE
.
The power of your truth is the connection point of your LIGHT. Share that essence with the souls who are attracted to its glow!

We are stronger in numbers.
Tania's passion is to deliver Freedom throughout the ability to increase the vastness of each of our individual expression, this allows us the ability to make informed choices!
Tania has a firm passion that leans into Our HUMAN ancestral inheritances - believing strongly that the gifts from our forefathers are our markers and have the ability to show us the way HOME.

Her insights hold a space around the idea of TRUTH. Holding space for our truth which will leads us to freedom!

In our forever changing times in this crazy world we live in - Tania stands tall in the belief that we need to stay true to our hearts calling in love and UNITY of our people!

For Together we will rise.
With the thoughts of our job as parents and educators to be as informed as possible about everything that pertains to our children's lives.
To believe that Nothing is more important to than seeing families enriched in their education in health and wellness. Tania stands tall in the honour of duty as a parent and supports families and educators in engraving in the actions of being informed and educated.

Tania has connected deeply with the idea that if WE limit your choices only to what seems possible or reasonable, or to what we are told is possible and reasonable - then we disconnect ourselves from what we truly want!

Then - all that is left - is a compromise.
Her deep connection to - We the PEOPLE reconnecting to our ROOTS and commanding the ancient knowledge to keep our respect to those who stood before us.

From the Indigenous people of the land to the fundamental structures of Farming and Produce - we need this symbiotic relationship to keep us sustained!

Tania believes that today, our relationship with the land - remains fundamental to the identity and way of life of many.

The GOAL being balanced
The feeling is FREEDOM

This intense connection to our Earth is vital to bring us HOME!