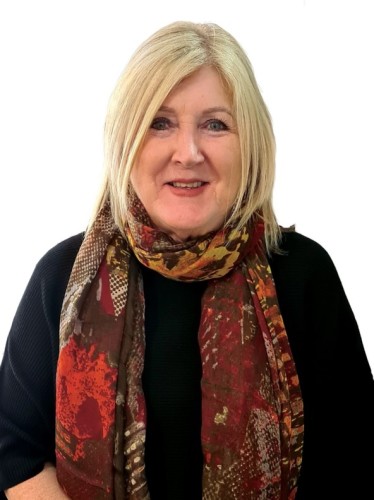 Toni McLennan
Small Business Owner and Health Advocate
Previous elections:
- May 2022, NSW House of Representatives, Eden-Monaro

A lifelong commitment to fighting injustice drove Toni toward politics. Like her mother before her, she escaped a violent partner and became a sole parent as a result, which led to a strong desire to help women and children who had been affected by violence, abuse and sexual assault.

In her mid-twenties, she took on the role of part-time carer of her mother, witnessing first-hand the hardship and suffering of living on sickness benefits. This motivated her to obtain her Year 12 certificate at age 28, followed by three tertiary qualifications – Bachelor of Arts, Graduate Diploma of Law, and Master of Marketing Communication. She then moved into a two-decade career with the public service.

Toni managed a number of high-profile federal government programs including the Healthy Active Ambassador Program, which involved elite athletes and celebrities, and she was a board member of a variety of community organisations, including Victims of Crimes ACT, Woden Community Service and the ACT Council of Social Services. She received a number of awards, including one from the Governor of New South Wales for the work she did to promote the inaugural Reserve Forces Day. The highlight of her public service career was a six-year period managing the Ambassador for Ageing program, which promoted healthy, active lifestyles.
In her early thirties, Toni joined the Australian Labor Party and became a committed member of the Queanbeyan branch. For the next five years, she worked hard for the ALP and was the president of the branch for two years, culminating in her steadfast efforts to become the federal member for Eden-Monaro. To her shock, Kevin Rudd bypassed the proper process and installed Mike Kelly as the candidate. Not only was he not a member of the ALP at the time, but he didn't even live in the electorate.
Toni immediately resigned in disgust at how the ALP treated its devoted members. Against great odds, she created her own national political party called Hear Our Voice in record time. Her campaign to become a federal MP in 2007 was unsuccessful, but in 2012 she was elected to the Queanbeyan Council, serving one term before deciding that she wanted to concentrate on her small business.
In addition to running a small retail business, Toni founded a not-for-profit organisation, also called Hear Our Voice, to advocate for the equal representation of women in our parliaments. She has spent years researching the reasons for the under-representation of women in parliament and hopes that one day women will have equal say in political environments.
During the COVID crisis, Toni suffered a vaccine injury. That began her search for the truth about the safety and effectiveness of the vaccines, which took her on a life-changing journey.
She joined the IMOP political party and was thrilled to be endorsed as the federal candidate for Eden-Monaro in NSW, where she has lived for two decates. Toni is totally aligned with the policies of IMOP, particularly in regard to informed consent and opposing the government overreach of unethical mandates.
As a candidate, Toni is committed to ensuring Eden-Monaro grows in prosperity, and she is keen to find ways to help small businesses in the electorate that have been negatively affected by the lockdowns and mandates.
"I am a passionate advocate for the truth. There is so much wrong with politics in this country and I want to be part of the change that's needed to create a better political environment, where governments actually act in the best interests of the people." As she says:
"The major parties are basically a machine that must win government and opposition at all costs. Major party politicians are bound by party politics and they have lost their way. We have to stop voting for them because they care more about big business and what's popular in the short term, rather than creating sensible, long-term policy that will benefit Australia and all of its citizens.
"Don't be afraid to vote new blood into our parliaments … we certainly don't want more of the same. As IMOP candidates, we are putting ourselves forward because we are tired of the corruption, mismanagement and incompetence of the major parties. If I am elected, I will expose any corruption I become aware of and I will go after any politician who does not do the right thing by the Australian people.