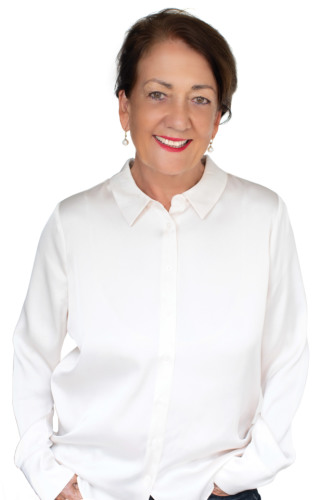 Wendy Hazelton
Former Airbus Captain – Human Rights Activist
Previous elections:
- May 2022, QLD House of Representatives, Fairfax
From country girl to horse trainer to international pilot and voluntary supporter of underprivileged Asian communities, Wendy, a mother and grandmother who now runs her own small business, has lived on the Sunshine Coast for the last 22 years.

She flew the world's first turboprop airliner in England, crossed the Pacific on a solo flight in the 1980's and chartered around-Australia air safaris. For the last two decades, she has been involved in supporting self-sufficiency and sustainable incomes for the poorest communities abroad, and promoting the regeneration of home-based business incentives in those countries. She is also an accredited horticulturist.

Wendy considers herself to be a critical thinker and a super-spreader of the need for truth, transparency and accountability in politics. She cannot accept the so-called 'new normal' that holds the potential for further or continued lockdowns, isolation, social distancing, coerced medical procedures, job losses, travel bans, No Jab No Pay/Play policies and the destruction of small businesses – all resulting from dictates imposed upon us by "a band of lawless politicians."
She stands for informed medical consent and the right of every Australian to refuse or choose medication and medical procedures without coercion or discrimination; for Australians to be a free people, able to choose their destiny and their own way of life. No one in a position of power should ever have the right to control another's life.
Wendy's goals are to:
Work with the community to bring the change of government that is so long overdue and help you navigate the minefield of deception the current government has laid in front of us;
Expose corruption and manipulation;
End mandates and coercion;
Cease the absurdity of insisting that COVID-19 vaccinations are safe and effective;
End government, media and medical suppression, censorship and ridicule of those who speak about choice or the need for greater transparency;
Bring back free thinking and free speech without the risk of being penalised;
Remove all ties between Australia and the World Health Organisation;
Limit foreign ownership of business, land and water;
Promote organic food and farming;
Defend the right of Australians to choose traditional and natural therapies, and include them in the public health system;
Enable every Australian to have a voice and be heard.
"Your voice for your choice, together with IMOP's ever-growing voice, will make change happen!"