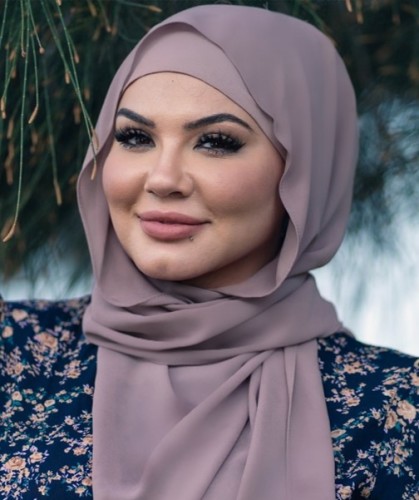 Yosra Alyateem
Children's Rights Advocate
Previous Elections:
- March 2023, Legislative Assembly for Bankstown, NSW State Election
First and foremost, Yosra's priority is to protect the children and fight for a safe and just world for future generations. From a young age, she had a passion for justice and always stood up for the less fortunate, even when it was unpopular to do so, as well as encouraging others to do the same.
Yosra (also known online as 'Youssra Rose') was born and raised in western Sydney. She currently lives in Greenacre, where she is raising four children as a sole parent. She and her kids are part of a large and close-knit family, whose members, despite holding some different views, all retain a strong sense of community and continuity.
Aside from her online advocacy and activism, Yosra works part-time as an administration officer. Prior to this, having obtained diplomas in phlebotomy and pathology collection, and disability support too, she worked in a medical centre for two years and part-time in the disability sector for five years.
When it comes to speaking truth to power, Yosra declares that she is fearless and will not be discouraged. Whether it be through her social media channels, or at rallies, she is extremely vocal about the importance of human rights and freedom of choice. She has organised events herself, as well as being part of state and national teams, with the focus being on providing informative and solution-oriented programs, as she believes that being proactive and prepared is the best way forward in bringing about change and transformation.
Yosra will always shine a light on deception and corruption, and as an elected representative, she will work with stakeholders to ensure that all people in her electorate have access to education, housing and a range of health options.