Great loss Uncle Max (Dulumunmun) Harrison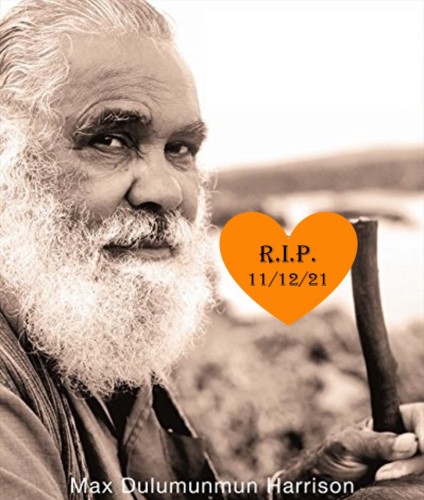 It is with great sadness that we announce the loss of our Cultural Advisor Uncle Max (Dulumunmun) Harrison, Yuin Nation of the South Coast, due to a reoccurring illness.

A warrior has fallen, but we can continue his legacy and take heart in this war by remembering his steadfast courage and commitment.
Uncle Max's role with the IMOParty was to
be a voice
for indigenous Australians, and in fact all Australians. He lived through the 'sorry days' and 'genocide' and wanted to avert another for his brothers and sisters, and for future generations.
Uncle Max had continued to
support the work
of his late friend Dr Archie Kalokerinos, who wrote the book, 'Every Second Child' in 1981. The book title refers to the fact that every second indigenous child either experienced death or injury as a result of vaccination. Uncle Max and Archie spoke at seminars together and had many discussions about the nutritional status of indigenous children.
Two weeks ago at the Millions March, Uncle Max enthusiastically promoted to me a young aboriginal man named Luke he was mentoring, as a Candidate for IMOP. I am delighted to know that we did endorse Luke last week and Uncle Max knew that we did. His work and spirit will be carried forward.
I remember meeting Uncle Max and being drawn by his cheeky humour and his bravery to stand for the truth regardless of its lack of popularity.
This will be a hard time for all of us, especially his family and for his partner Marelle Burnum Burnum, who also lost her father this year. We will do everything we can to support and love her through this tragic time.
In loving memory….