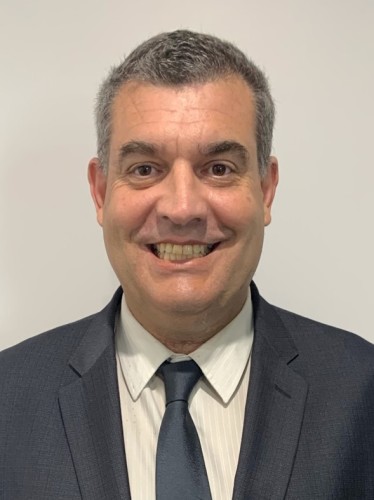 William 'Bill' Hussey
Lawyer and former soldier
Previous elections:
- May 2022, NSW House of Representatives, Newcastle

Bill has a passionate commitment to free speech and open democracy. He opposes the 'no jab, no job' vaccine mandate.

Bill believes that the two-party political system has failed; that both parties no longer represent Australians. Labor and Liberal have established themselves as a kind of political royalty that takes Australians for granted. Our rights have been trampled on during the COVID 'pandemic.' Thousands of employees and small businesses have suffered unnecessary hardship and been forced into unemployment or business closures.

Bill considers that state and federal bureaucracies have grown too large and that Australians are no longer able to undertake any activity without some form of government interference. He believes in 'small government' that should serve the people, not the other way around'.
Bill has personally met many adults who have had adverse reactions to vaccines or whose children have been adversely affected. Although he knows that vaccination is generally regarded as being 'a good thing,' he believes that not all vaccines suit all people. The reasons for this need to be studied and understood, and the vaccine injured should be financially compensated by the major multinational corporations (such as Pfizer) that produce, and profit from, vaccines.
Professional Background and Experience
Following a distinguished career in the Australian Regular Army and the Australian Special Air Service Regiment in the 1990s, Bill later attained degrees in science and law from the University of Newcastle, while volunteering with the Army Reserve at the same time. He has been practising law since 2003, first as a solicitor and later as a barrister, in Dubbo, Newcastle, Sydney and regional areas, specialising in criminal law.
Bill's Commitment to Open Democracy and Individual Choice
Bill is a reluctant politician; however he believes he has no choice but to enter the arena of politics in an effort to have some say in the way Australia is heading. He believes in a fair go for all.
He wants to see a return to individual freedoms and choices for all Australians, rather than a country where citizens are attacked and belittled for disagreeing with highly paid politicians and faceless bureaucrats, all whilst being subjected to daily propaganda, brainwashing and censorship.
Bill's Political Goals
To put Newcastle back on the economic and political map. Sydney is not the only city in NSW! Newcastle contributes billions in taxes but is treated as an afterthought.
To oppose vaccine mandates, reverse the 'no jab, no job' policy and compensate mandate and policy casualties.
To increase funding for the now almost non-existent mental health care services and save the vast majority of sufferers from their current fate, prison.
To increase funding for drug and alcohol rehabilitation centres.
To revamp the Department of Veterans Affairs system and compensate veterans on their return from war or war-like service.
To reduce taxes for low income earners and ensure that money earned in Australia by multinational corporations is taxed in Australia to benefit Australians.