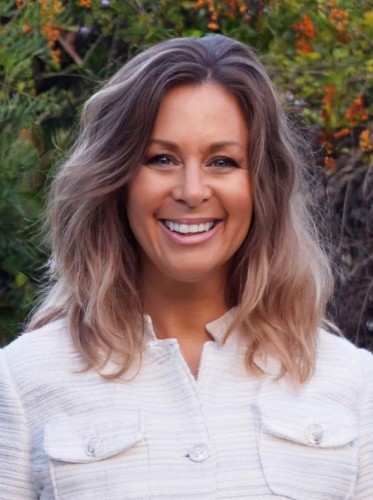 Andrea Newland
Freedom of Choice Advocate & Supporter of Local Business
- May 2022, QLD House of Representatives, Wide Bay
-
31st Oct 2020, State Election, Ninderry District
Andrea has been living in Noosa on the Sunshine Coast for 20 years and places great importance on clean living. She has worked in the skin health industry, is a former business owner and a home-schooling parent.
Andrea became involved with the IMOP during the 2019 elections in response to the major political parties pushing the No Jab No Play policy that coerced families, willing or not, to have their children vaccinated in order to place them in childcare and receive Family Tax Benefit.
Andrea is fully aligned with the IMOP's stance to keep our children safe from unnecessary medical procedures, while continuing to reveal the conflicts of interest in Australian vaccination policies.
Inspired by the hard-working, community oriented and innovative people of the Wide Bay region, Andrea believes that the so-called 'new normal' cannot be allowed to happen and that the voices of Australians should not be drowned out by corporations, billionaires and globalist superpowers. She and two other local residents run a community action group focussed on connecting with businesses throughout Wide Bay to support their survival and freedom from excessive rules and directions, including protection from future vaccine mandates. It pains her to see people in her area being crushed by these restrictions and overreach, as well as emerging high living expenses, taxes and unemployment, not to mention the crippling national and state debts racked up in the last two years.
She is an advocate for ethical energy, safety from the effects of 5G, 4G & 3G radiation, clean, pure water that is free from added chemicals, organic farming, phasing out growth hormones and medication from food production, ending animal cruelty, supporting alternative education, and more. She has a special interest in safeguarding our Great Barrier Reef from dangers such as government approved pesticide run-off into our waterways.
An avid researcher, Andrea is also a positive and critical thinker. Disillusioned with the current susceptibility of governments to the influence of money and power, she is offering to oppose our oppressive three-party system and stand up for freedom of choice and the well-being of the community while rebuilding and securing future opportunities for all. She sees the need for a Bill of Rights or a Human Rights Act at the federal level, to protect all Australians.
Andrea will strive to bring truth, transparency and accountability to a system that currently prioritises power and wealth at the expense of everyday Aussies Her message to the people of the Wide Bay region is:
Let's stand while we still can, with love, protecting our freedoms and our land, supporting each other even though the social divide has never been greater;
Let's provide a clean environment for all and build healthy, thriving communities;
Let's hold politicians accountable with common-sense laws, as well as tough new anti-corruption and disclosure legislation.
The IMOP can seal these goals for the future and Andrea will follow through in creating a MAP for success that includes:
Managing, measuring and monitoring of much-needed change;
Accountability for policy that affects our communities;
Processes to ensure that agreed objectives are achieved and upheld.
She declares:
Together, we can make politics work for the people again.
Together, we can rise from this current crisis.
Together, we can deliver this much-needed change.