The Informed Medical Options Party (IMOP) stood at the May 18, 2019 Australian Federal Election and the Oct 31, 2020 QLD State Election, against any form of forced medication. The IMOParty believes that the medical freedoms of Australians are at risk like never before.

The IMOParty demands the right to refuse or choose medical products or procedures, without coercion or duress.
Did you know?
It is estimated only 2% to 10% of adverse events are reported? Read more..
To assist in the uptake of reporting, should you or someone you know have an adverse event to a vaccine (including COVID-19), please report it yourself to the
TGA
and also the
AVN
.
IMOParty Offical TV Commercial
Important Resources
The IMOParty recommends the following independent Australian resources for people seeking critical analysis regarding draconian government actions:
Doctors | Health Practitioners:
Submissions | Journalists: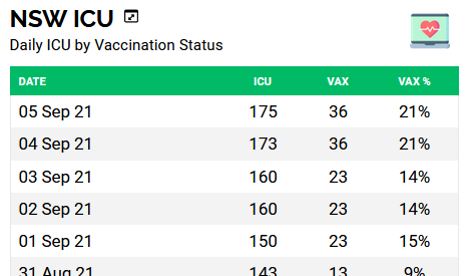 It has been impossible to find out from the government the vaccination status of COVID-19 patients in ICU. However, some of that information was available on an independent website called covidlive.com.au until recently, having been collected from numerous sources, governmental and otherwise.
The pharmaceutical industry has an appalling record of criminality including fraud and corruption, and yet our federal and state governments swiftly accepted the TGA's COVID-19 vaccine safety assessments for Pfizer and AZ, which were drawn from studies conducted by the vaccine manufacturers themselves! That's right, not one of the 'provisional approvals' was based on independent studies.

Sydney's latest COVID-19 outbreak has seen a number of young people hospitalised after testing positive to the virus, with some younger than 20 in ICU. At first glance, this appears to be an alarming development. But we need to know the full story behind these young people's health status before we can properly assess the risk to young people generally from the virus.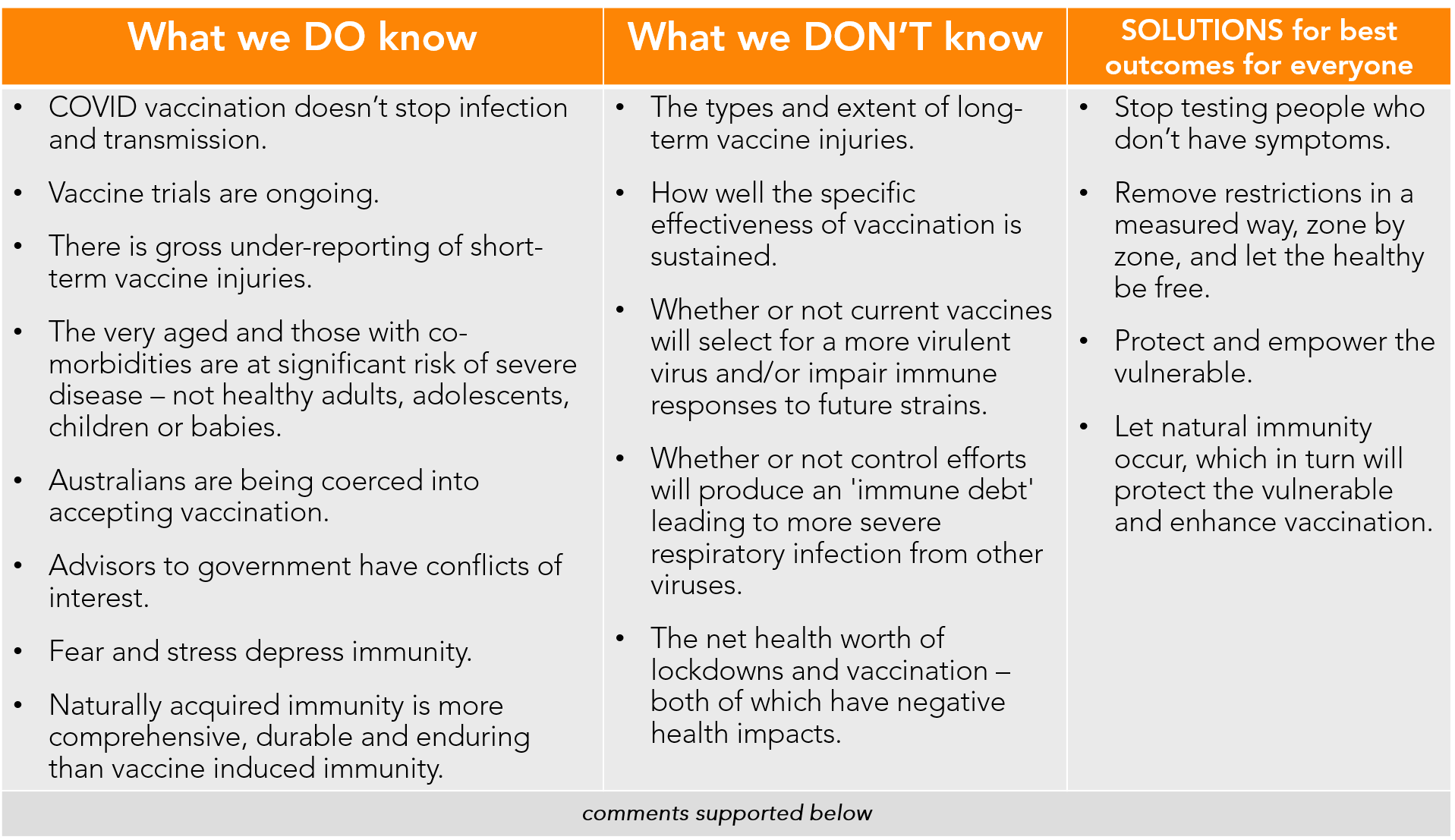 The prolonged 'imprisonment' of many Australians until most of the nation is vaccinated is the most irresponsible action by government so far. On par is the recent decision to vaccinate adolescents. Let us explain the reasons why.
Read more...

Informed Medical Options Party (IMOP) is proud to announce a new political co-operative: the Commonwealth of Australia Democratic Co-Operative (CADCO).
Read more...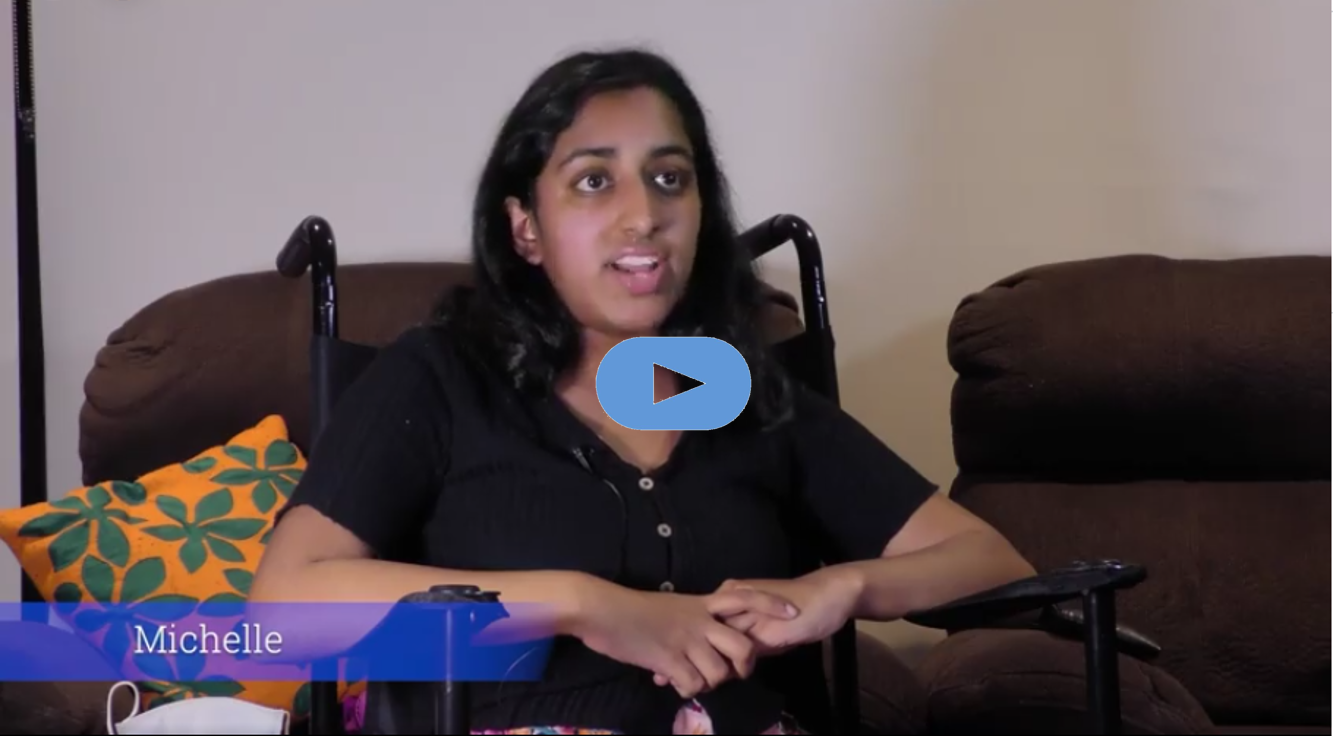 A group called
Our Voices Matter
have started a series of documentaries interviewing the families who have suffered from serious injury or death from both the Pfizer & AZ CV, which are not making it to mainstream media. Watch
Episode 1
and
Episode 2
.
Should you have a story, please
contact
them.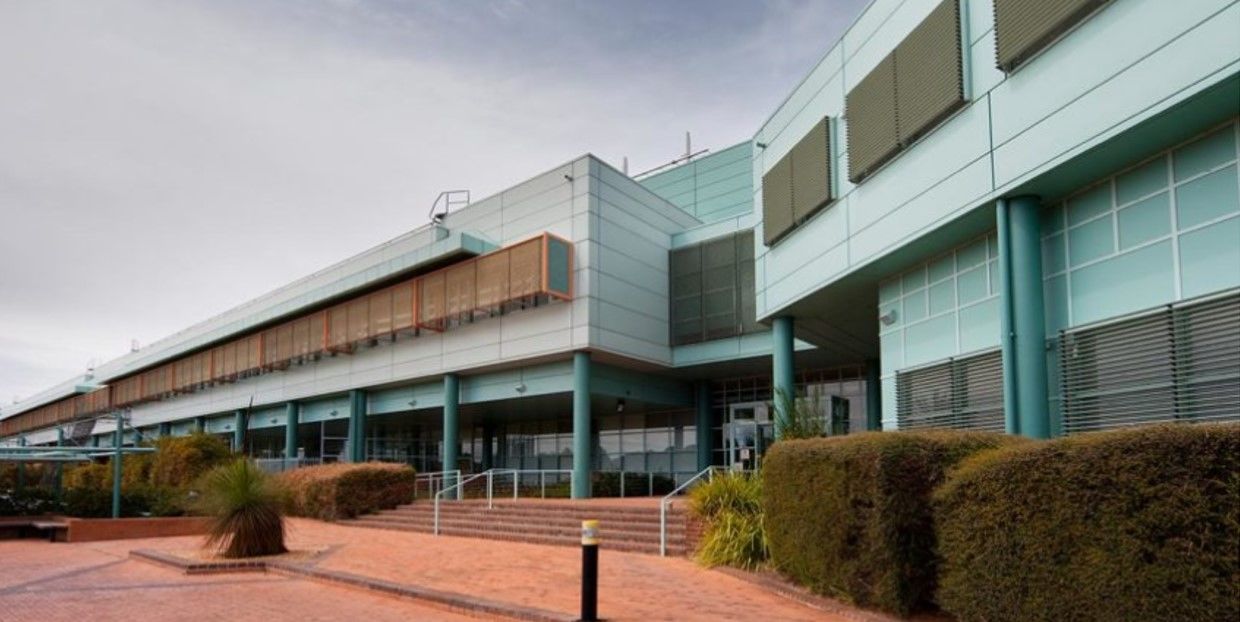 We are told by our government representatives that all vaccines in use in Australia must undergo "stringent" or "rigorous" assessments by the Therapeutic Goods Administration (TGA). However our investigations show that the TGA assessments are somewhat less than "stringent" or "rigorous" by any reasonable measure.
Read more...

Wanting to support our party but not sure how? Then please consider helping to spread the word by printing out our flyer and doing a letterbox drop in your area.
Read more..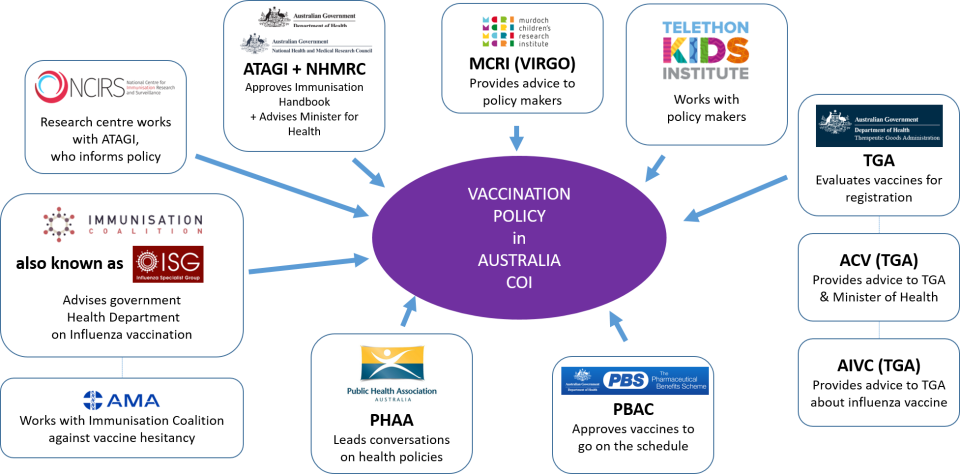 The Informed Medical Options Party demands transparency. Not only should conflicts of interest be permanently disclosed in all government websites and literature, but ALL specialists and institutions who have a financial conflict of interest, should refrain from the promotion of vaccination, advice to government or involvement in vaccination policy formulation.
Read more...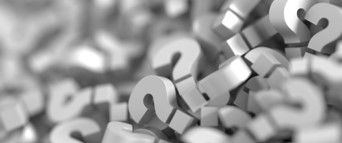 Questions regarding COVID-19 vaccines set for Australia
The IMOP calls upon the Australian Government to:
+ Commit to free and voluntary vaccination.
+ Suspend the planned import, production or administration of COVID-19 vaccines until:
i) The ability of vaccination to prevent transmission is evaluated
ii) Independent investigators make an evaluation of overall health impacts of vaccination..
iii) The worth of vaccination to those with comorbidities and the aged is well assessed.
iv) The impact of strain evolution on vaccine effectiveness is comprehensively evaluated.
More info here.
Q&A
Answers to commonly asked questions re IMOParty
1. What is the basis for your party?
Our party was founded out of concerns that the precautionary principle (first do no harm) is being ignored with respect to mass medication programs, such as water fluoridation and vaccination. Due to genuine scientific uncertainty about the benefits and risks in a genetically diverse population, combined with inadequate surveillance of potential harms, we support the right of every Australian to freely opt out of these mass medication programs, without penalty.
Mandatory vaccination lobbyists have been very successful at shutting down any legitimate conversation or questioning of medical and political practices by labelling such people as being "antivaccine". We believe that it is appropriate and acceptable to criticise Government policies that are not evidence based.
2. Are you a single issue party on vaccinations?
Our concerns about compulsory mass medication are not limited to vaccination. We are also opposed to water fluoridation and any other compulsory mass medication carrying the risk of significant harm that may be implemented in the future.
Our concerns are informed by the decline in overall health outcomes of children, who are suffering with chronic autoimmune diseases and disabilities not observed in previous generations, and the possible connection with the growing vaccination schedule.
We are also concerned about the erosion of Natural Health Therapy choice and funding for natural therapies, pressure for medicalised births, the poisoning of the food, environment and the planet through chemicals, pesticides and insecticides. We support sustainable, green energy and believe everyone has the right to live a happy and healthy lifestyle.
3. Are you against vaccination, if yes why?
We are against the bullying, blackmail, discrimination created by our media and government and we reject the mainstream hysteria of today that the 'science is settled'. Vaccination has been reduced to a 'for and against' false dichotomy, for the purpose of suppressing legitimate criticism of taxpayer funded vaccination policies.
In recognition of the scientific uncertainties regarding the safety and effectiveness of mass vaccination, we believe that all decisions about vaccination should be a matter between citizens and their chosen medical practitioner, without intrusion by the state. We are concerned about compulsion or coercion by the state, a concern shared by many medical practitioners and public health experts, who otherwise support the vaccination program.
4. The medical community believes vaccination is necessary to reduce infectious disease. What do you say to that?
Many medical practitioners and public health experts, who otherwise support the vaccination program, share our concerns that making vaccination compulsory for receipt of federal welfare benefits and enrolment in childcare services and kindergarten is unnecessary and unjustified. This, because vaccination is limited by it's injuriousness and by the large variety of infections involving microorganisms of great adaptive capacity. The reduction in the incidence or severity of this or that illness is a superficial basis for assessing the worth of mass vaccination.
5. Vaccines are tested and approved for use by regulatory authorities so they must be OK?
Vaccines are a pharmaceutical product and as such vary greatly in their injuriousness and specific effectiveness. Furthermore they are manufactured for profit and tested by manufacturers who have a dubious track record. There is no reason to presume that the effectiveness and safety profiles of a vaccine are clean just because it's a vaccine.
Citizens should be able to question the integrity of Pharmaceutical companies. This, because of the extensive history of corruption and fraud in the industry in respect of regular drugs that have been approved for sale.
Do you know who is recommending vaccines? We have found that a lot of the vaccine 'science' is funded by industry and performed by recipients of industry favours. For example, the recent state funding of the GlaxoSmithKleine vaccine Bexsero in SA, despite it being rejected 3 times by the Pharmaceutical Benefits Advisory Committee (PBAC) due to a lack of evidence of effectiveness. The state's recommendation to fund the vaccine was informed by the same people who ran the GlaxoSmithKleine funded Bexsero trial in SA,. The conflict of interest arising from this is a legitimate concern.
Allergy and genetic testing and full family history and prior adverse reactions should be considered before vaccination. Vaccination should only be performed, without coercion, and with informed consent – that is; with timely, and full disclosure of harm, risks, and benefits. Vaccination can cause adverse reactions including death, and disability and therefore should not be mandated, regularised or given under duress.
6. What are you hoping to achieve with your political party?
Our immediate goal is to restore proportionality and balance to vaccination policy in Australia. The No Jab No Pay/Play laws are not evidence-based or justified.

In 2015, the federal Joint Parliamentary Committee on Human Rights found that Social Services Legislation Amendment (No Jab, No Pay) Bill 2015, which abolished conscientious objection exemptions for the purpose of eligibility to means-tested family assistance payments, limited the right to freedom of thought, conscience and religion, and raised concerns as to whether this limitation of rights was justified. This finding was noted by the Joint Standing Committee on Foreign Affairs, Defence and Trade, which is currently conducting an 'Inquiry into the status of the human right to freedom of religion or belief', in its Interim Report, dated November 2017.

In 2017, the New South Wales parliament abolished conscientious objection exemptions for the purpose of enrolment in childcare and kindergarten, contrary to the advice of experts from the Ministry of Health.
We support the following legislative and administrative reforms:
Legislative reforms
State laws
1. Amend Victorian and NSW laws to include conscientious objection exemptions for the purpose of enrolment in childcare and early education services.
Federal laws
1. Amend family assistance legislation to reinstate conscientious objection to vaccination.
2. Amend the Human Rights (Parliamentary Scrutiny) Act 2011 (Cth) to include the follow
a provision requiring that all enactments of the parliament are compatible with human rights protected under the international instruments listed in section (3) subsection (b) of the Act, unless there is a legitimate rationale to limit such rights based on the highest standards of evidence.

a judicial power to invalidate an enactment (or section of an enactment) that is incompatible with human rights protected under the international instruments listed in section (3) subsection (1) of the Act, unless there is a legitimate rationale to limit such rights based on the highest standards of evidence.
3. Amend section 116 of the Australian Constitution, by referendum, to include protection for freedom of thought, conscience and religion, consistent with Article 18 of the International Covenant on Civil and Political Rights.
Administrative reforms
1. Introduce transparency measures to address the lack of public/consumer scrutiny over vaccination committees such as the Advisory Committee on Vaccines, Australian Technical Advisory Group on Immunisation and Pharmaceutical Benefits Advisory Committee.
2. Introduce integrity measures to address concerns that members of vaccination committees are not acting at arms-length from vaccine manufacturers.
7. What do you see as your chances of achieving electoral success?
We are confident there is wide community support for freedom of choice. We know that, even among parents who choose to vaccinate their children according to the government schedule, there are many who object to laws that override parental consent. IMOP offers an alternative for those who are dissatisfied with the two-party system and current legislative overreach.
Donate
If you'd like to support the IMOP, please send your donation using the following bank details:
Note: All donations are tax deductable. Should you require a receipt, please contact us with your request and provide date and method of how you made payment. THANK YOU !!!!