Queensland State Election, 31st October 2020
The movement for freedom of choice is building! Australians are fed up with being ignored, are sick of the coercion and the constant creep towards medical tyranny. The "profit before people" mentality drives a destructive environmental and economic model. Most of all, people are afraid of the future and what oppression lies ahead for their children and grandchildren.
Our Queensland team says 'ENOUGH IS ENOUGH' and are ready to challenge the ever-failing policies of the two-party system.
But they need YOUR HELP! If you have an IMOP Candidate in your electorate, please reach out to them and offer your assistance.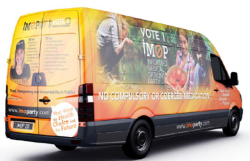 VOTING PREFERENCES
We know that the major parties are not on board with supporting our policies, and therefore make it impossible for us to suggest a preference. As a result, we will leave it up to our voters to select their preference after adding number 1 next IMOP Candidate. Click on Candidate bio above for How to Vote cards.
Contact us below for further information or help by
DONATING
towards printing material.
If you are unable to become a candidate but are still concerned about what is happening in your community, please help us be YOUR voice by connecting with us and telling us about the issues facing your community.
In these troubled times, we have to come together to give a voice to the people of Queensland.
Authorised by Michael O'Neill, 1755 Nulla Nulla Creek Road, Bellbrook