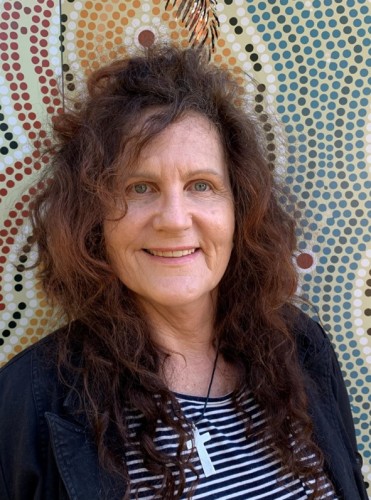 Julie Saunders
Previous elections:
- Oct 2020, QLD State Candidate, Mackay
Julie is a Kamilaroi / Bigumbal woman from St George, QLD, who has lived in Mackay for the past 10 years.
Julie is extremely proud of her cultural heritage and is passionate about integrating cultural learnings, language and the Australian history into mainstream education. Julie understands the importance and urgency for all to learn the true history of Australia from an Indigenous perspective, as many events have contributed to the evolution of this great country.
Julie also feels that official bodies like Government, Police, Health and Child Safety should include cultural education into their training processes, so staff can fully understand how to interact with our Indigenous population. It is imperative that those in contact with Indigenous people have an understanding of the importance of traditional Lore and practices and where this fits within an Indigenous worldview.
From this background, Julie is a passionate community welfare advocate, with particular concern about the welfare of our children. Julie views the children not as just our future but future elders of our society, with the welfare and safety of children being a number 1 priority.
Julie advocates for an overhaul of the child safety system, to be structured to work in synergy with the children themselves. Education is also key, with the development of learning methods designed to accommodate needs which may not fit within the classroom environment.
Supporting communities is of high importance for Julie, as we navigate the escalation of high crime, drug usage, violence and domestic violence, chronic illness etc. Julie feels most communities need a different level of support to help tackle these issues on the ground. Engaging the community in local projects; like the construction of community gardens would assist in bringing the community together. Julie also advocates for community-based volunteer programs, designed to engage, rather than alienate, people struggling with the effects of unemployment.
With this in mind, Julie is very passionate about the rebuilding of local economies, and the knock-on effect that would have in encouraging the reinstatement of Australia's manufacturing industry. The support and advocation of 'Australian made' and 'buy local' starts from the ground up, supporting local businesses, creating local jobs and rebooting economic activity. With a community mind-set, a local economy can create a 'feedback loop' into schools, offering work experience and 'on the job' training with local businesses, creating a prosperous environment for our young people. They say 'it takes a village to raise a child', Julie believes with an engaged and proactive community, our children have a bright future.
A word from Julie…
"We are living in exceptional, evolutionary times. We all have the power to create a future based on the premise, that how we are living now and how we are treating the earth, is not going to be tolerated anymore. The future excites me to be a part of this change and to be able to contribute my life experiences and energy to make that change. The outdated systems and governments need to be decoded and encoded with relevancy to life, as it is now per the status quo.
IMOP is a party of extremely passionate people; down to earth people, who care about the children and the country we live in. The party wants to be a catalyst for change and a change for the better to support a new system that supports The People and the land."