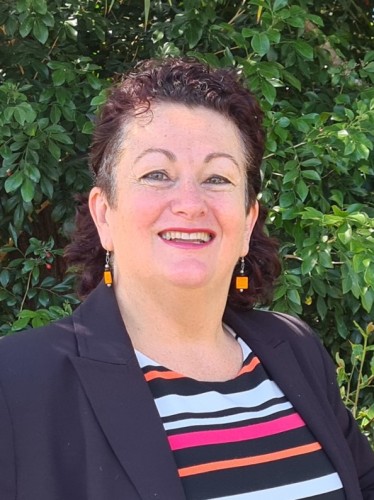 Madonna Guy
Previous elections:
- Oct 2020, QLD State Candidate, Chatsworth
Madonna has been a small business owner for 25 years and full-time naturopath since 1995. Having grown up in the town of Beaudesert anything in natural therapies was totally alien but Madonna fell into naturopathy and soon became addicted to healthcare. She has run large clinics and employed over 30 people over a 13 year period.
Madonna had lots of fun spending over a decade on both 4BC radio and Bay FM discussing health issues, with her knowledge and passion rubbing off on many a presenter!
Madonna's mother, Joy Drescher, was in local politics for 30 years both as town councillor and Mayor of Beaudesert Shire. This gave Madonna enthusiasm for improving infrastructure, local business issues and being an active part of the community.
As Mayor, Madonna's mother was key in speaking up against fluoride in the water for many years until she retired. Madonna completed her thesis on vaccinations during her studies, therefore, the news of a fast-tracked Covid-19 vaccine being 'as mandatory as it can possibly be' has scared her to death!
Madonna is very concerned of the devastating health implications of such a vaccine and worries for her children and grandchild, as she has seen firsthand how vaccines have damaged families in our communities. Madonna is concerned for the wider community and of what the outcomes of this vaccine is going to be.
Madonna has always been passionate about politics and 2020 has simply ignited the flame. Watching freedoms disappear around the world, and the fact that freedoms lost are hard-won back, she has decided to stand up and do what she can to protect basic human rights.
Over the past decades Madonna has watched health issues become more and more complicated and harder to resolve. Getting bodies back to their healthy natural state is more challenging than ever, with our toxic world, waterways, airways and food supply working against us.
It is clear to Madonna, as a naturopath, that few politicians understand a healthy immune system – the human body, given the opportunity, has an amazing capacity for self-healing, and yet auto-immune disease, cancer and heart disease are on the increase! As Australians, we are no longer a healthy people. More choice has been taken away with last year's removal of health fund rebates for 17 natural therapies.
Madonna is very aware that environmental toxins are linked to many health issues including childhood cancers. It is estimated that only 10% of all childhood cancers come from genetic factors. To the Childhood Cancer Prevention Initiative, this means that 90% of all childhood cancer is preventable. Toxins linked are pesticides, air pollution and paints and solvents. Madonna knows this poisoning must stop in order to improve health outcomes for everyone.
Madonna can see that the tide is turning. Parents are deeply concerned seeing the results of our toxic lifestyles, food supplies, coerced 'healthcare' and vaccinations.
Madonna believes Australia is going down an unhealthy road of encouraging genetic modification of foods, forced or coerced vaccinations and medications, 5G technology without proof of safety, high levels of pesticide and herbicide use for our food supply and fluoride in our water supplies.
It is time to stand up and it is time to demand change!