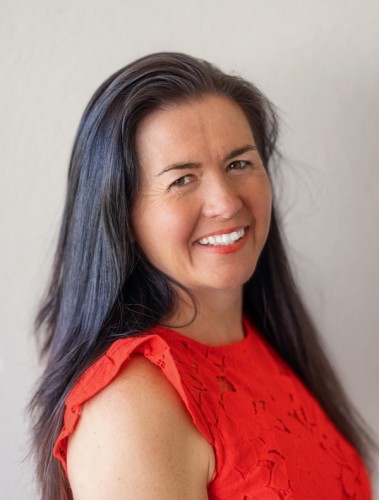 Michelle Maher
Freedom of Choice Advocate
Previous elections:
- Oct 2020, QLD State Candidate, Redlands
Michelle was born and raised in Kenya and completed her secondary and university education in England.
Her father is from Hungary and was a freedom fighter in the 1956 Hungarian Revolution. Coming from this background, she has always believed in the freedom of speech and thought. On discovering IMOP, Michelle found their policies aligned with her values so was keen to get involved.
Michelle studied for her MBA in Marketing at Leeds University before working in the IT and Telecommunications industries in the UK and New Zealand, where she emigrated to in 2000. She met her husband in New Zealand and they have three children. Their family have lived in the Bayside and now the Redlands for the last 12 years. Michelle is very community minded and she is the volunteer Marketing Manager and fundraiser for a school in Kenya, which offers excellent education at a primary school near Nairobi.
Michelle has done several presentations about vaccines and informed consent at freedom rallies in Brisbane, and believes it is parents' basic human rights to receive all information in order to make an informed decision. She believes everyone should have a choice about what is injected into their own, and their children's bodies. Michelle is also concerned about the coercion and financial blackmail happening around vaccination and other medical procedures in Australia.
Michelle is very passionate about honesty and transparency in government and she believes those elected should always be working in the best interests of the people, not national and international corporations. She is extremely concerned about the control the medical system currently has over decision making in government.
According to an ABC news article, published in July 2019, by Tracy Bowden and Amy Donaldson, nearly 50 per cent of Australians now have a chronic disease — many of them preventable. Michelle believes change is needed in the healthcare system. Michelle will be a strong voice for this change.
Just like any other medication, Michelle believes it is not 'one size fits all' when it comes to vaccination. Herd immunity cannot be achieved through vaccines, hence why the choice must always be an individual one. These discussions and debates must be part of government decision making, and Michelle would like to raise awareness around these topics.
With a fast-tracked, experimental covid19 vaccination on the horizon, Michelle will advocate for community consultation and discussion. Medical procedures must have consent, so experimentation must not be coerced or force onto the population.
With healthier, stronger, communities as a passion, Michelle asks the following questions:
If you choose to take them, do you want safer vaccines for yourself and your child?
Do you want the freedom to decline vaccination, without prejudice, if your research concludes that they are not a beneficial part of your family's healthcare plan?
Do you want to receive your government financial entitlements without dependence on vaccination history?
Do you want freedom of speech and freedom from censorship?
Do you want an environment with reduced environmental toxins?
Do you want a government which will listen to your concerns and enable the empowerment of their people?
If the answer to the above is YES,
Vote 1 IMOP.