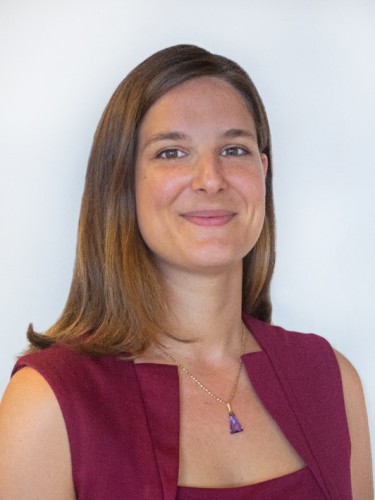 Sarah Baxter
Natural Health and Freedom of Choice Advocate
CANDIDATE QLD STATE ELECTION,
Cairns, 31st October 2020
A proud local of Cairns and its Hinterlands, Sarah Baxter graduated as a Social Scientist from James Cook University. At the age of 19, she travelled the world and homeland Australia, continued her studies in the health sciences and is now a qualified and registered Homeopath and mother of 2 beautiful children.
Sarah has been a Board Member of various community groups, including Maternity Choices Australia where she also acted as a consumer representative, speaking on behalf of local women at the recent QLD Health Maternity Services Forum and campaigning for birthing on country.
She is committed to improving services for rural Aboriginal communities and continues to support other advocacy groups such as Spray Free FNQ, Friends of the Earth and Seedsavers, as well as her community sports and social club in Koah.
Sarah is passionate about natural health and chemical free living and is a fierce advocate for freedom of choice. She is appalled by the draconian laws currently being endorsed by the major parties and is concerned for the social and emotional wellbeing of her community and the impact restrictions are having on small businesses. She maintains that the current political paradigm of lockdowns and the intent to enforce medical procedures, is completely unacceptable - it is narrow sighted and disregards the true nature of epidemics and the negative impacts unnecessary restrictions are having on our economy.
Sarah does not believe that the 'war on microbes' is justified, as it is undermining basic biology and thus our very existence. She realises that we are literally surrounded by bacteria and viruses and Homeostasis means living in harmony with them. Sarah is calling for a philosophical revolution, and for us to envision a different relationship with the microbiome on every level. Subsequently, she will defend freedom of choice and, wholeheartedly, stands by the importance of informed consent.
A word from Sarah:
"I.M.O.P for me means 'I'm My Own Person' – nobody else is the authority on what medical interventions are acceptable for myself, or my children."
Bank: Bendigo
Account Name: S D Baxter
BSB: 633000 | Acct No.: 177715158
We know that the major parties are not on board with supporting our policies, which therefore make it impossible for us to suggest a preference. As a result, we have decided to leave it up to you, the voter, to select your preference after adding number 1 next to our IMOP candidate. Alternatively, you can reach out to your candidate, to ask them who they would suggest as a preference in their electorate.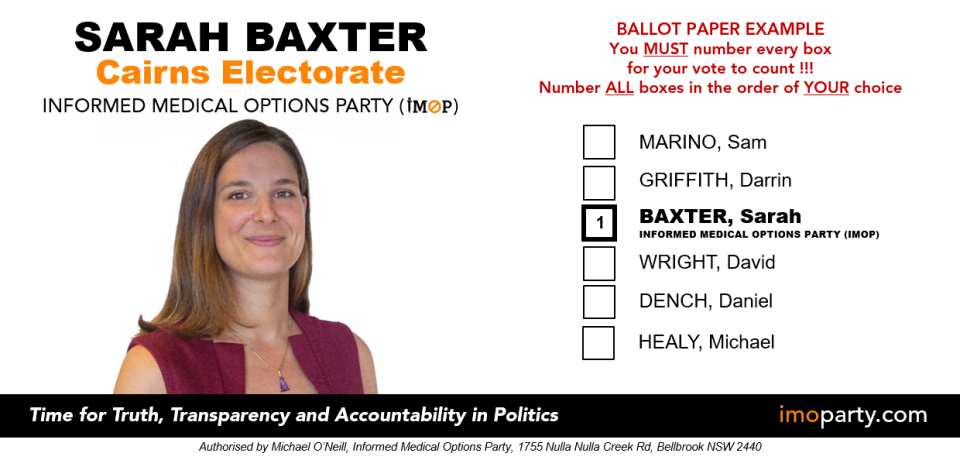 IMPORTANT INFORMATION ABOUT VOTING:
Pre-polling voting booths will be open from 19th October. A list of locations can be found here.