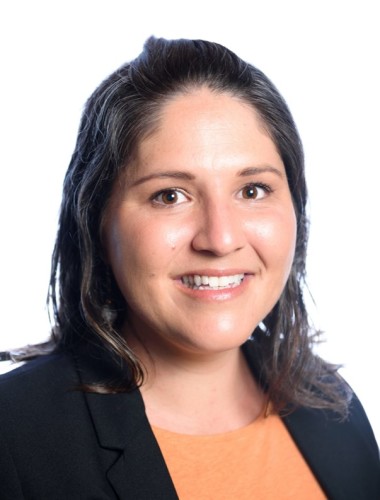 Tara Garozzo
Natural Health & Freedom of Choice Advocate
Previous elections:
- Oct 2020, QLD State Candidate, Hill
Tara was born and raised in Innisfail and believes there is no place better than home. She lives on small acreage with her husband and their three daughters. Together they cherish their quiet lifestyle and love nothing more than quality family time in their peaceful haven.
Over the past 5 years, Tara has strongly invested in her family's health. Before having her two youngest daughters, she worked in the natural health industry and advocates for natural healing remedies.
The past two years, being a stay at home Mummy, Tara has continued her health/home healing remedies and loves making Kombucha, Sauerkraut or a healing tonic of bone broth. She enjoys gardening and growing her own fruits and vegetables and making healthy alternative treats for her family.
Tara never envisioned herself becoming a public figure in politics but recent events has stirred a fire in her belly to stand and advocate for Freedom of Choice, Freedom of Speech and absolute informed medical consent without any judgement or coercion.

Tara stands for the safety of children above all else and for our future generations to come. She strongly believes that independent scientific studies need to be conducted immediately. Studies for long term health risks have not been performed in over two decades and with more and more Australians now having a preventable chronic disease, we need answers and we need truth and transparency in reporting.
Tara stands for 'My Body, My Choice', as where there's a risk, there MUST be a choice. With a fast-tracked covid-19 vaccination on the horizon, this has never been a more important statement.
Tara supports natural health remedies, techniques and therapies and strongly believes they need to be recognised. Tara demands medical cannabis to be available for all Australians. She fully supports Indigenous Australians to freely embrace their traditional medicines and culture. The overall health system must be addressed by supporting fluoride-free water, GMO-free food, organic foods affordable for all Australians whilst supporting an eco-friendly environment.
Tara supports all small local businesses and wants to help them, not only get back on their feet after Covid restrictions, but to see them thrive in the community. Unfortunately, we have seen far too many valuable businesses close their doors during lockdown procedures.
Tara recognises the unique businesses and hobbiests in her electorate of Hill and will work to support local business and encourage local growth. Covid 19 has highlighted how much Australia needs to stand on its own two feet and stop foreign ownership of land, water and business.

A word from Tara-
"I fully support independent scientists and real investigative journalism, as we have seen time and time again mainstream media and social networks manipulate facts to suit their agendas. Australians are capable of knowing the truth and are ready for it! We are hungry for it!!
I believe there is no better time than now to be standing for our freedom of choice, our freedom voice. I am honoured to be part of the IMOP team and know that the health and wellbeing of the people and our planet are reliant on your Number 1 Vote for IMOP.
'Knowledge is Freedom and Ignorance is Slavery' by Miles Davis."